A day to remember for Katie
It's been a long road to recovery for Katie George.
However, the news that Western Storm and England fans have been waiting for has arrived.
She's back!
This season's Charlotte Edwards Cup saw the 23-year-old return to bowling for the first time in two years against South East Stars at Beckenham.
The icing on the cake came a week later at the Cooper Associates County Ground, Taunton against Sunrisers when she claimed her first wicket since her return.
It's been an important few weeks in her career, and we spoke with her to discuss what it feels like to get that ball back in her hand.
"It felt absolutely incredible," she said. "I think in that first game I was looking for a wicket a bit too hard, but at Taunton I was a little bit more relaxed and just trusted that it would come. Luckily, it did eventually. There was a dropped catch and I thought it wasn't going to be my day, but the very next ball Georgia Hennessy took a pretty good catch. It felt like everything I'd worked really hard for over the last couple of years had paid off. It was a really nice feeling.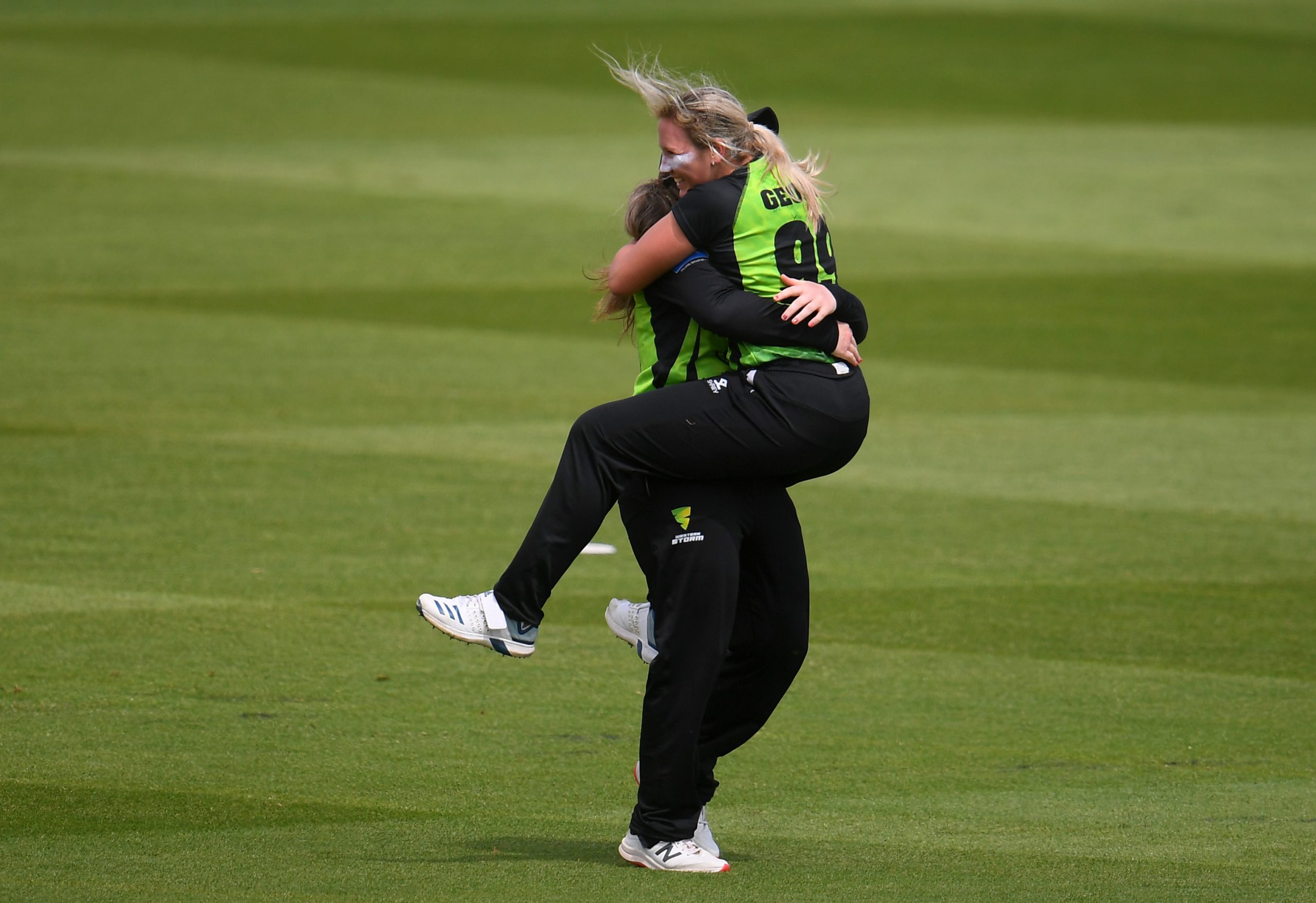 "I'm not normally an emotional person and that's probably the most emotion I've ever showed on the pitch. It was a pretty big celebration for a pretty standard wicket, but everything just hit me all at once. It was like I was back. I'm meant to be a bowler by trade, and I'd got that wicket that I've waited so long for. That's what I'm here for and hopefully there will be plenty more this summer.
"It was lovely to celebrate it with the rest of the squad. It felt like I'd done it for them in a way because everyone has been so supportive. I don't think I would have been able to come back as well without their support, so to be able to share that moment with them was special. It was moving to see how happy they were for me. It was a really nice moment, and we had a bit of a laugh about it after the game."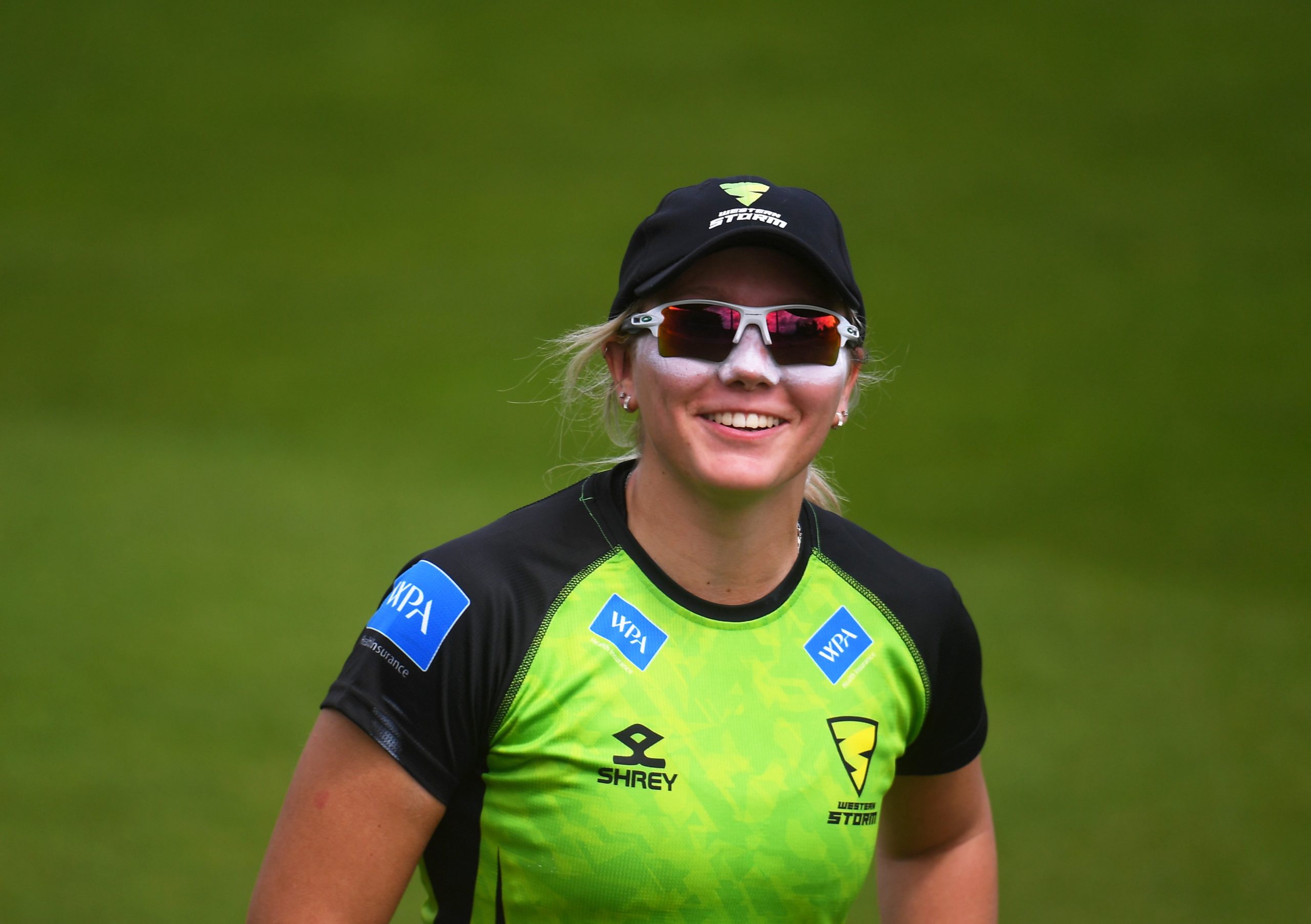 Last season the fast bowler was forced to play as a batter due to her recovery from injury. How frustrating was that?
"Last season was one of the worst of my career purely because I couldn't bowl and was so restricted! I was hardly training and it was incredibly frustrating," she explained. "It made me focus on batting bit more, which is a slight bonus, but I just love bowling. I'm just so happy to have the ball back in my hand again because that's what I love doing. Hopefully, that can be a regular thing now for Western Storm going forwards!
"You have to take positives from situations. There were some dark days and a lot of early gym sessions on my own, but I set myself little goals like trying to get stronger and fitter. I remember the first time that I was able to sprint again and the first time that I was able to hit a ball. To start with I could only hit underarms, but that still felt like a big deal. You had to take those little moments. That process was really crucial for me, and it helped that I was able to share some of those moments with my teammates."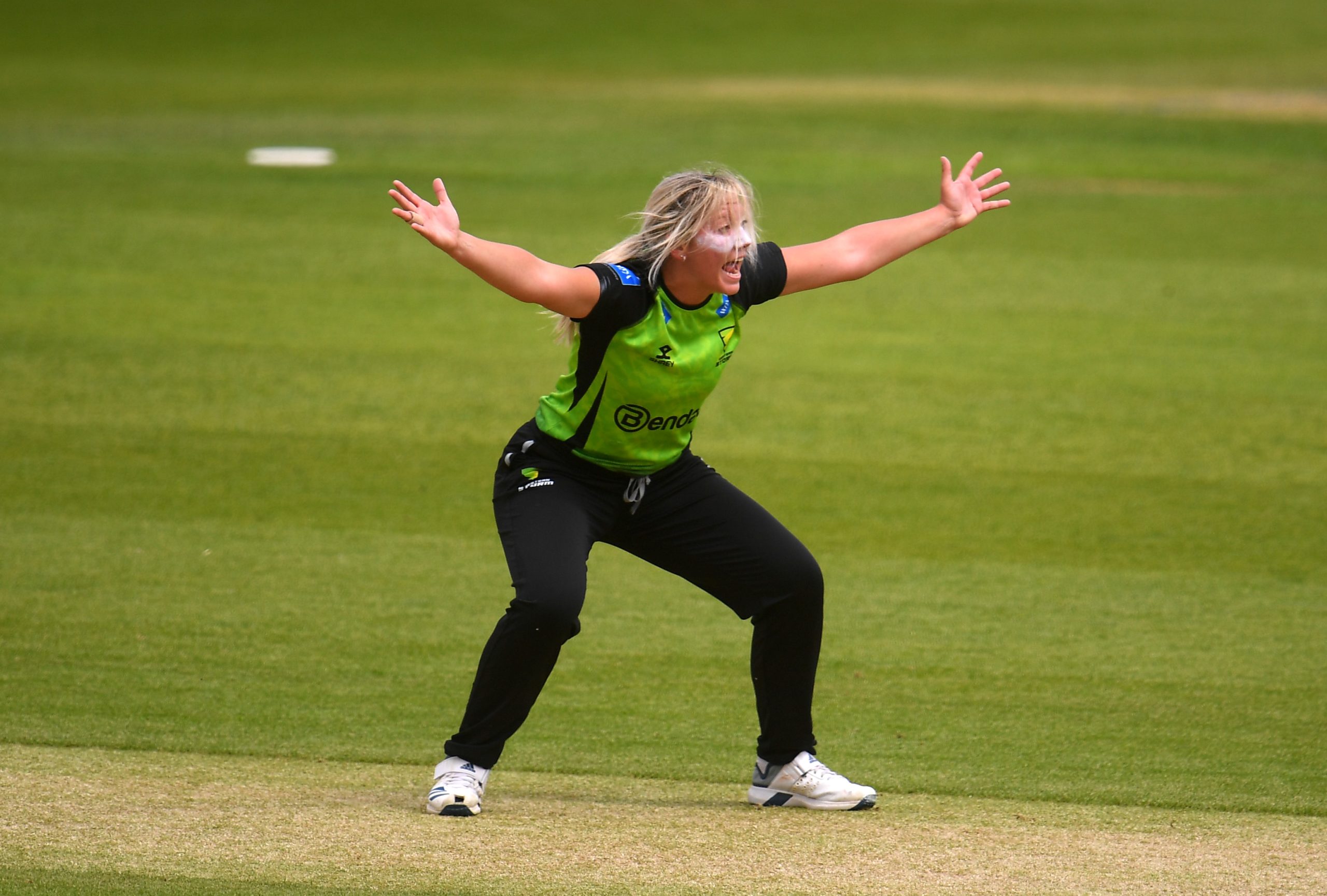 Katie was quick to praise Western Storm for the part they have played in her recovery.
"You can never underestimate how much your teammates and the staff support you. I joined Western Storm as an opening bowler, and they haven't seen that from me yet. Everyone's been fantastic. They've been so supportive and importantly I haven't felt rushed at any stage. I've been able to work with the support staff and hopefully that means that I'll be able to be out on the park for a good period of time now doing what I do best. I feel like we've been through this together and I'm excited to see what happens now."
Now that she's back doing what she loves, what are her goals?
"I don't like to look too far ahead, but I'm looking forward to the Rachael Heyhoe-Flint Trophy. I haven't played a lot of 50-over cricket in the last few years, so I really want to be involved in that. Longer term, I'm targeting The Hundred. I really want to have a good showing in that and feel comfortable again. I want to see where I'm at to be honest because I haven't bowled in a while and the game moves on. After The Hundred, we'll just see what happens."
Is an international return something that she has in her sights?
"That's been the driver throughout all of this," she said. "I want to play for England, and I want to wear that shirt. I've never hidden from that and it's the ultimate goal. I want to be taking wickets for England."
"I can't thank the ECB enough, they've been really supportive throughout my injuries and rehabs and being involved in things like the kit launch is really nice. Hopefully, that won't be the only time I wear it!"