Claire, Sophie and Amara discuss the past, present and future
To mark International Women's Day we caught up with Claire Nicholas, Sophie Luff and Amara Carr to talk a little bit about how they got involved in the game, what they do when they're not playing cricket and what their hopes are as the game moves forward.
How did you become a member of the Western Storm squad?
Amara Carr: "I first became a member of Western Storm during my final year at the University of Exeter. I was playing my county cricket for Devon at the time and initially remember receiving an email from ECB asking if I would be available for the competition and from there Western Storm."
Sophie Luff: "I was part of the England Women's Academy and was putting in some good performances for Somerset. At that time the ECB allocated some players to the various squads and I was included in Western Storm."
Claire Nicholas: "It's Trevor Griffin's fault really! He came to a Welsh session, saw me in the nets and then asked me if I'd be interested in coming along to some training. It sort of went from there really."
How do you feel that the squad and the KSL as a whole have developed?
AC: "I think the standard as a whole across the KSL keeps on rising year after year, which is obviously really positive for the game. Selection for places gets tougher each year, which in turn transfers into county cricket and players putting in performances and being challenged regularly. We are a squad with a strong South West identity, and right from the start this has given us a good sense of unity in supporting and challenging each other on and off the field."
 SL: "The squad has changed quite a bit, especially from the first year. There are a few more young players now and it's developed really nicely. There's a great team ethos. In terms of the KSL, last year we played double the amount of games which was great. In the first year there were just a few games and the tournament was really short and over within a month. That meant that you didn't really get the chance to play much cricket."
 CN: "I think the KSL is fantastic. It's been a hugely successful competition. The amount of people who have come to watch has grown year on year. It's created competition at a county level too because there are players itching to get in to the KSL squads. That can only be a good thing."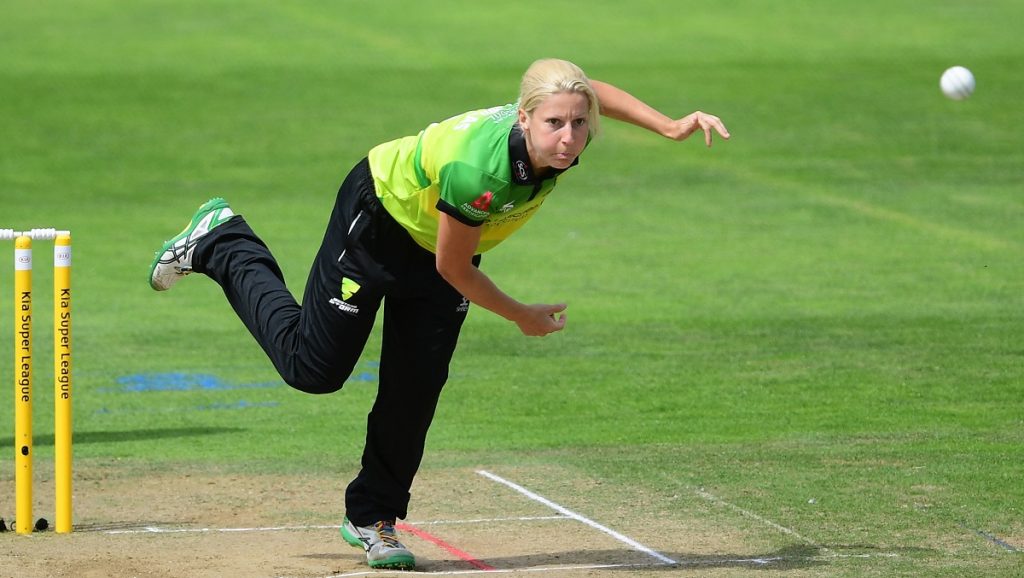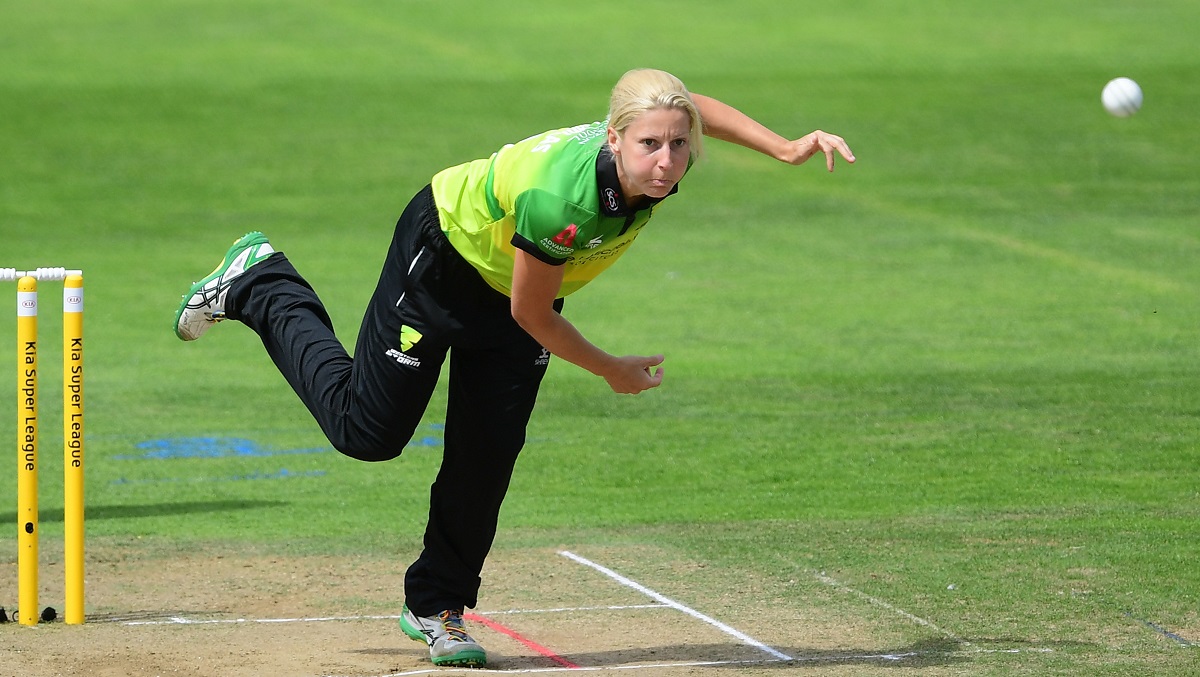 What do you think the main positive changes have been to the KSL and Western Storm over the years?
AC: "Definitely the fact that we now play double the amount of games in the competition. Playing the other teams home and away not only gives more opportunities in more games for different players to showcase their skills, but also a longer competition means that teams can come back from an early defeat. It means there's always a bit more to play for in each game. A huge difference for me has been the added background and support staff driving those successes on the field. With more games in the same amount time fitness comes into it a bit more, so having the support network around you is really important in terms of consistently getting the best out of everyone."
SL: "As a player you want to be playing as much cricket as possible, so you want to be playing 10 games instead of five. Playing the other sides home and away was good because that presented a new challenge to a lot of us as players and as a team. With more games you can also generate more momentum. If you're playing five games and lose the first two, you're out of the competition already but that's not the case if you're playing more games. It means that there's more to play for, for longer. In terms of the KSL as a whole it's great to see how the coverage has grown."
 Do you think that the KSL has had a positive effect on the women's game and how it is viewed by the public?
SL: "Definitely. There are double headers with the men's games which has widened the audience for the women's game. We're trying to increase the scope of the game by getting more young girls to play the game and now there is a platform for them to be able to come and watch the best players in the world."
AC: "I think that it gives young female cricketers something to strive towards on what is potentially their journey to playing for England. Also, it adds some sort of identity. Cricket fans and players alike can identify with the Storm especially in the South West. Being able to watch and even talk about more games of women's cricket is exactly what is needed in getting more people interested and taking part in the game."
CN: "It's been a great showcase for the women's game and has taken what we can do to a wider audience."
 What do you do for a living when you're not representing the Storm?
CN: "First and foremost I'm a parent. I've got a two-year-old son and it can be hard work juggling being a parent with playing cricket. I'm also a teacher, so cricket is a bit like my outlet. It's nice to be able to do something that you love outside of your normal job."
AC: "I work at Plymouth College as a Sports Graduate Assistant and as a cricket coach."
 SL: "I'm the Women's and Girls' Performance Head Coach for Somerset Cricket Board. I'm also a Community Coach which means that I go in to schools to deliver lots of fun cricket sessions to children to try and get them interested in the game."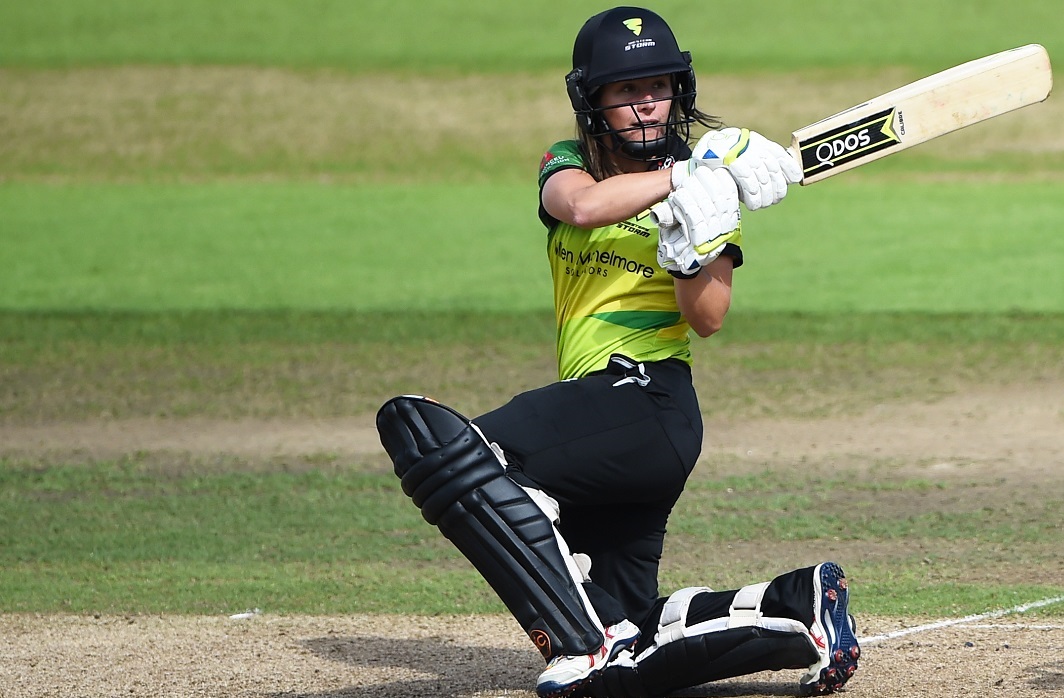 As a non-international player how difficult is it to balance your professional life?
AC: "At times it can be challenging in terms of getting the balance right. Luckily for me, working in a school means I get the summers free to concentrate on my cricket. I don't have to worry about getting the time off work, but there are definitely times during the winter where you think you'd love to be doing more cricket training. Where I am right now means that it just wouldn't be feasible. Living in the South West means travel time doesn't help, but we are fortunate that our coach Trevor Griffin is very forthcoming in finding time to travel to us and get some hours in. If anything, it's probably my social life that takes the hit most of the time, so it's really about trying to get that balance right."  
 SL: "I've always found it quite easy because both my roles are part-time which gives me a little bit of flexibility to train and earn a living."
 CN: "Like Amara, I'm quite lucky in that the KIA Super League falls in the summer holidays, so I'm off work anyway. I think I've only had to ask for a leave of absence from work once. The Head was really supportive and gave me the time off."
AC: "I'm very lucky that the school and people I work with at Plymouth College are very supportive of my cricket ambitions. They oblige wherever they can but there are times where I just can't make everything, or I find myself needing to leave things early, and that's both work and cricket commitments. Working in a school takes away the stress of finding the time off for the KSL in August, so for the time being it works quite well for me for the majority of the time."
 CN: "My school have always been really supportive, but if there was a big clash and I had to choose one or the other then I would have to choose my normal job because that is my regular income. It can be hard and it can be difficult to switch from being a teacher to being a pro cricketer and then back again."
SL: "I've always found the balance quite nicely. I'm quite an organised individual and my two roles allow me to plan my own diary. That gives me the flexibility to be able to train and play."
Where do you see your future in the game? Is it as a player or as a coach?
AC: "Short term, very much as a player. Although I'm already quite heavily involved in the coaching side of things. For me there is still a fair bit I'd like to achieve, and I believe I can keep challenging myself, given the right opportunities. Longer term I would love to stay involved in the game in some sort of coaching role as I love seeing those 'lightbulb' moments, but for the time being I still want to focus on my own game as well."
CN: "It's been fantastic to have had the opportunity that I've had. To have had a taste of being a professional cricketer has been amazing. If I'm honest with myself, I see my future as being involved with the game in some shape or form at club level. It's exciting for the young girls coming through at the moment though, because they could make a living from the game and I like to think that I'd played a little part in that."
SL: "That's a good question because I'm sort of caught in two minds at the moment. In the long term I see myself as a coach because no one can play forever, but I want to be a player for as long as possible as well. If there are opportunities in the women's game for me to be able to continue playing, then I'm going to take those for as long as possible. I'm still only 25 and the KSL is a great platform."
Are you surprised by how much the women's game has developed over the last few years?
CN: "I am, but I think it's great. We've gone from having a handful of girls playing cricket in Wales and now we've got all these different age groups and girls competing in the KIA Super League. The game's just exploded and a lot of that is down to the ECB due to the support and coverage that they've given the game. Working with Sky has also had a massive impact and now girls look up to the England players and want to be like them."
AC: "When I think back to when I was younger, it is surprising to see just how much the women's game has developed, but I don't know why this should be the case. The main thing for me is that there is so much more opportunity for women and girls to get involved in the game now which wasn't always the case. There hasn't been a better time for women in sport and long may this continue."
SL: "Obviously, England Women winning the World Cup has played a big role in that. It was a great achievement and there were a lot of people watching. It was a great competition and it was held in this country. It got people talking about women's cricket, which is what we want as players and coaches. Since then everything has moved on pretty quickly. I don't think people realised how quickly it would move, but there are plans to take the game on again in 2020 and I think there will be significant investment to take the women's game forward again."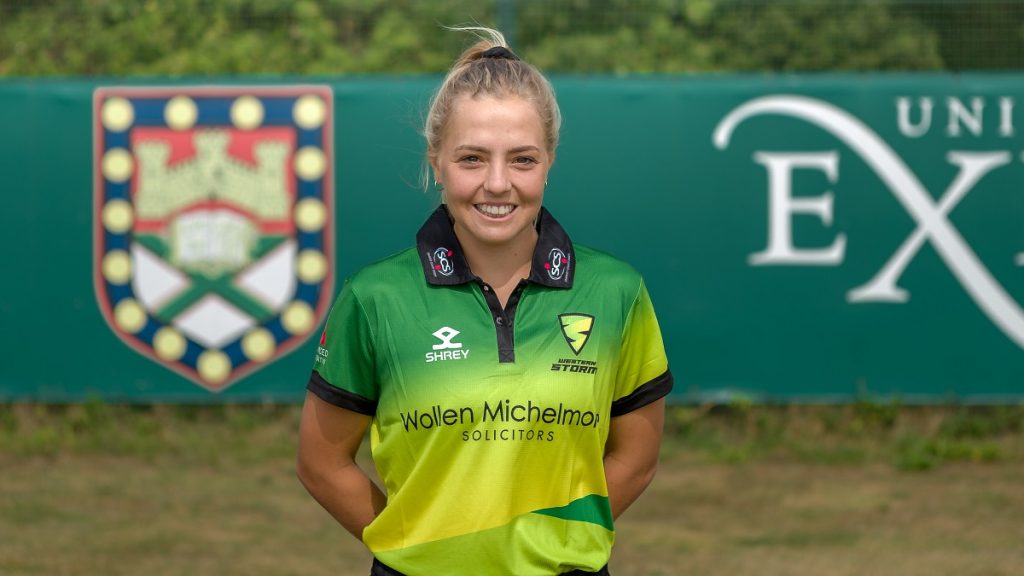 What do you feel is the main factor behind the development of the women's game?
AC: "Most recently, England winning the World Cup. I was actually at Lord's for the final and it was such a brilliant day for women's cricket and having that many people there to watch them lift the World Cup was great. That and the fact that the England girls are all contracted now, plus we're seeing the development of rookie contracts. For young female cricketers, playing cricket is very much a potential career for them now and seeing individuals such as Heather and Anya regularly in the media is something they can really aspire to, which is fantastic. All the increased media coverage of women's cricket has been crucial in igniting interest and showing girls that you can play cricket."
SL: "As I just said, definitely England winning the World Cup played a big part, but the ECB are investing a lot in to women's and girls' cricket. You only have to look at initiatives like the women's softball festivals and things like that which are getting more women involved in the sport."
How do you see the women's game developing further over the next few years?
CN: "I'd like there to be a fully professional league that sits underneath the international set up. I think that's the way forward. That way you can make sure that you get the best players in the country competing against each other. You need to keep investing in the grass-roots level too though. That then feeds in to academies which then feeds in to the various franchises. That structure could be a really positive one. If women and girls are being paid to train and play full-time, that will have a massive impact at international level."
AC: "Hopefully some sort of transition into professional careers, not just for international cricketers."
 SL: "Obviously next year will see the hundred-ball starting. I don't know what that will look like exactly, but I think the landscape of county cricket will change quite dramatically. That will present opportunities and challenges for players."
Where do you see yourself and the women's game in 5 years?
CN: "Personally, I just hope I haven't got arthritis! I'll be 36 or 37 in five years and I hope that I will still be involved in the game in some way, shape or form. Hopefully I'll be doing a bit of coaching here or there or supporting the game at grass roots level in Wales. Whatever happens, I know that I'll be on the sidelines cheering. Hopefully there will be a few Welsh girls wearing the England shirt in the future too."
AC: "I think much of that depends on where women's cricket goes in the next few years, but obviously I'd love to still be playing some sort of professional or semi-professional cricket."
SL: "Hopefully the women's game will be fully professional. It would be great to be able to earn a living from a sport that you love. Personally, I'd still love to be playing the game at a high level. If I'm not playing, then I'd like to be an Academy Director somewhere, heading up a programme."