Club In The Spotlight – Bedminster Cricket Club
Throughout the summer we will be shining the spotlight on cricket clubs across the region who are championing the women's game.
Today we are focusing on Bedminster Cricket Club with the help of Women's Captain, Abi Peacock.
We met up with Abi at Bedminster recently to discuss what the Club have been doing to bring the women's game to the fore.
She began by telling us what the Club has to offer.
"As with many clubs, Bedminster welcomes girls for All Stars and Dynamos and we also have a bespoke offering for girls on Monday nights. We started our ladies section last season with softball cricket friendlies and festivals before joining an indoor league over the winter and the summer outdoor league."
 What innovative measures have been taken to get women and girls playing?
"We are lucky enough to have quite a large catchment area with members emerging organically from being around the men's and youth sections. I'm talking about mums, wives, girlfriends and sisters. We've also promoted the ladies team on our website and social media platforms. Once people see how much fun we have, members seem to follow!
"We also have an active WhatsApp group and have kept in touch over lockdown with regular video calls and quizzes. We even went on tour last September!"
Who are the Club legends who have driven the progress?
"It all started with a cider fuelled conversation by me, asking why we didn't have a female section. In typical fashion, when you have a good idea you're then tasked to make it happen. I had massive help from Rich Filer and Bailey Peacock as coaches and Chris Giles and Simon Roche behind the scenes, with Ben Cunliffe and Jack Filer joining the coaching crew this season."
What makes the Club special?
"We have the best view in the West! The suspension bridge, stunning pitches, a great club house with a really welcoming atmosphere and cheap bar! The team are such a lovely bunch as well and they make any newcomers instantly feel at home."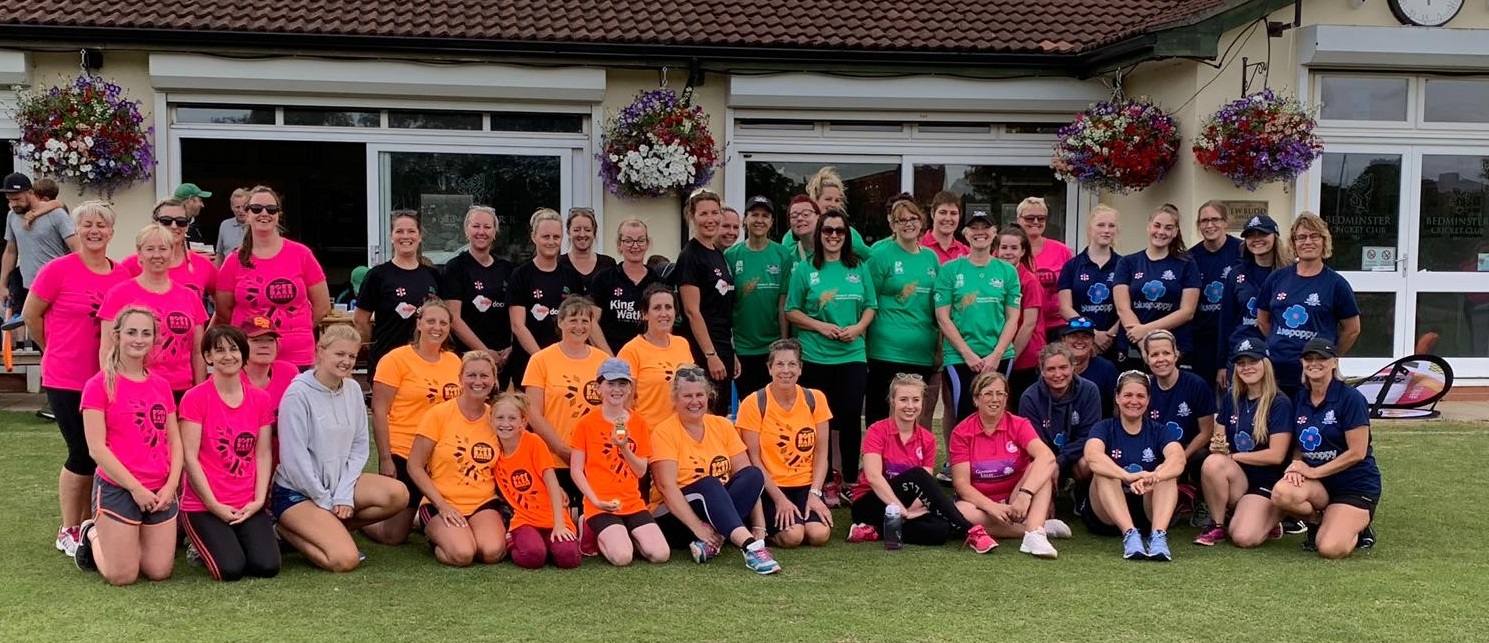 What are the Club's plans for the women's game?
"We want to consolidate our numbers and keep improving.  We were all pretty much novices when we started but we've learnt so much from a winter indoor season. We're now looking forward to putting what we've learnt into practice outdoors. Hopefully that will be at some point this summer!
"This ladies team means so much to so many at our Club. It's so much more than just cricket. It's about being part of something, making new friends, building confidence and learning new skills all whilst having so many laughs!"