KSL 2019 Preview: Loughborough Lightning v Western Storm
THE MATCH
Western Storm begin the 2019 KIA Super League with an away match against Loughborough Lightning at the Haslegrave Ground.
Play is due to get underway at 4pm.
HOW CAN I KEEP UP TO DATE?
You can keep up to date with the action on Twitter.
In addition to this a report on the day's play along with quotes will be posted after the close.
HEAD TO HEAD
The two teams have met on five occasions with Western Storm claiming three wins to Loughborough Lightning's two.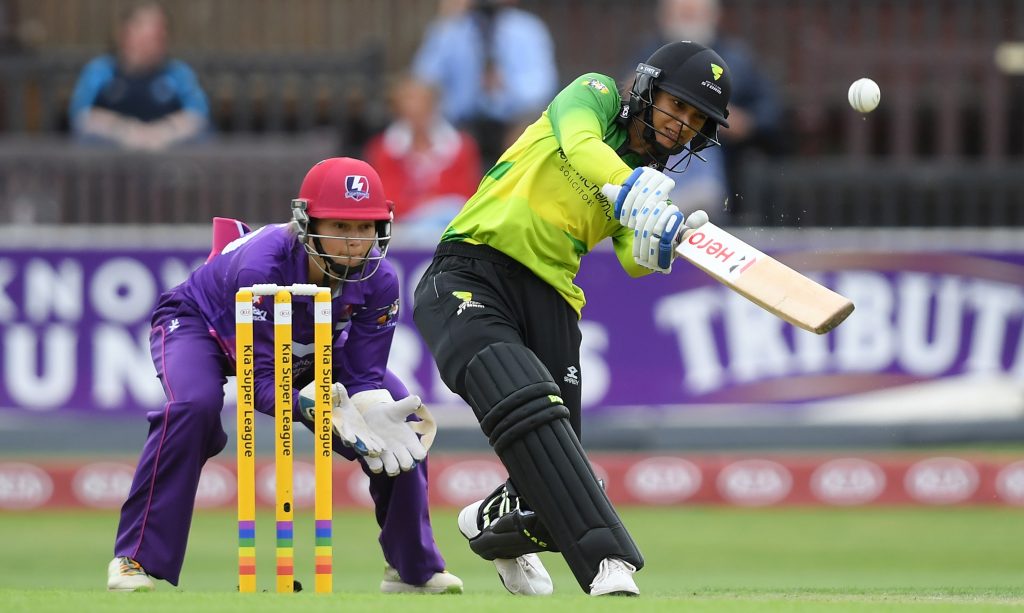 TEAM NEWS
Head Coach, Trevor Griffin has an almost full squad to pick from. The only absentees are Anya Shrubsole, who is being rested for the opening fixture, and Amara Carr who has picked up a knee injury.
The squad for this match is: Heather Knight (c), Fran Wilson, Smriti Mandhana, Rachel Priest, Deepti Sharma, Freya Davies, Sophie Luff, Claire Nicholas, Sonia Odedra, Danielle Gibson, Naomi Dattani, Ellie Mitchell and Alex Griffiths.
VIEWS FROM THE DRESSING ROOM
Ahead of the match Head Coach, Trevor Griffin said: "It's the final KSL, so everyone will be doubly keen to win it.
"I think that the teams are much more competitive this year and that is testament to what the competition has achieved over the last few years when it comes to driving the women's game forward. We're now seeing the quality of players coming through the County programmes who are challenging for places.
"I think this is the strongest squad that we've had, we're ready to go and we can't wait for that first game.
"Bearing in mind the strength of our squad, we've decided to give Anya some additional time to rest after a busy Ashes summer. That means a number of players now have a fantastic opportunity to put their hand up and show what they can do at this level.
"It's hugely disappointing that Amara has picked up an injury, she has work so hard this winter and has made huge strides. However, I'm delighted she's still staying with the squad. She is such a big part of what Western Storm is all about and still has a big role to play."
EVERYTHING YOU NEED TO KNOW
If you are planning to attend this match you can find out everything that you need to know by visiting the Loughborough Lightning website
Main image courtesy of Getty Images