We caught up with Western Storm's Rebecca Silk recently to discuss her 2018 Kia Super League season.
Here's what she had to say:
How was your first year with Western Storm?
"It was brilliant and it's a great environment to be involved in. Having seen it grow so much over the first two years, it was really exciting to be involved with it in year three. There was a really good atmosphere around the whole squad, not just the players."
Did you follow the KSL closely as a spectator before becoming involved with Western Storm?
"Absolutely. I know a lot of the Devon based players in the squad and have played against some of them as well. Being at uni in Exeter meant that it was easy to follow Western Storm up close. Finals Day takes place at Hove, which is where I'm from originally, so it was good to be able to go to that and support the girls there too."
How did you make the leap from spectator to KSL player?
"Last year I really kicked on in terms of my cricket. I was at university and was involved in the High-Performance Programme there. Then I was selected to be a part of the winter training squad and that's how it happened."
How big a step up was it for you?
"It's a different level to county cricket. It's a big step up and it's much more professional, which required a bit of an adjustment for me. Although it was a big step, I really enjoyed every aspect of it."
What was it like working with International cricketers on a daily basis?
"Being around the likes of Heather, Anya and Smriti was great for my cricket. The experience and skill level that they bring is huge and they were really able to help everyone with aspects of their game. They were all incredibly helpful and to be able to watch how they go about everything was really inspiring."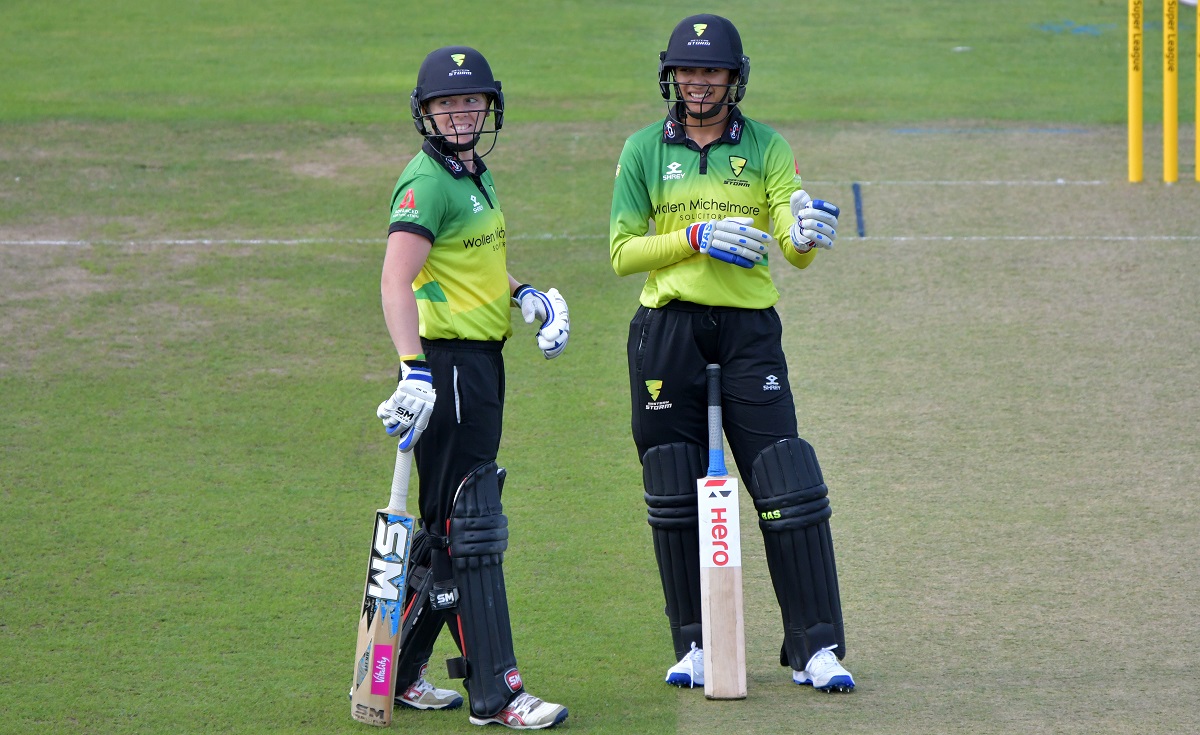 What have you taken from the 2018 KSL experience?
"I've taken a massive amount. Obviously, every member of the squad wants to play in every game, but the amount that I've picked up just from training and watching how people go about things at this level is huge. The coaches always had a lot of time for us and I've learned a lot this year."
Western Storm have a great relationship with University of Exeter, was that link beneficial for your transition in to the squad?
"Definitely. I think being part of the High-Performance Programme was good preparation. They have fitness programmes and focus on specific skills, so I think that really did help me make that step up."
A handful of players took all the headlines this year, but the coaches have been quick to underline that it was in fact a real team effort in 2018. Would you agree that everyone involved with Western Storm played a crucial role?
"Smriti performed incredibly well this year but it genuinely was a team effort. Everybody contributed, and it was noticeable how well everyone got on. That created a really positive environment which showed on the pitch."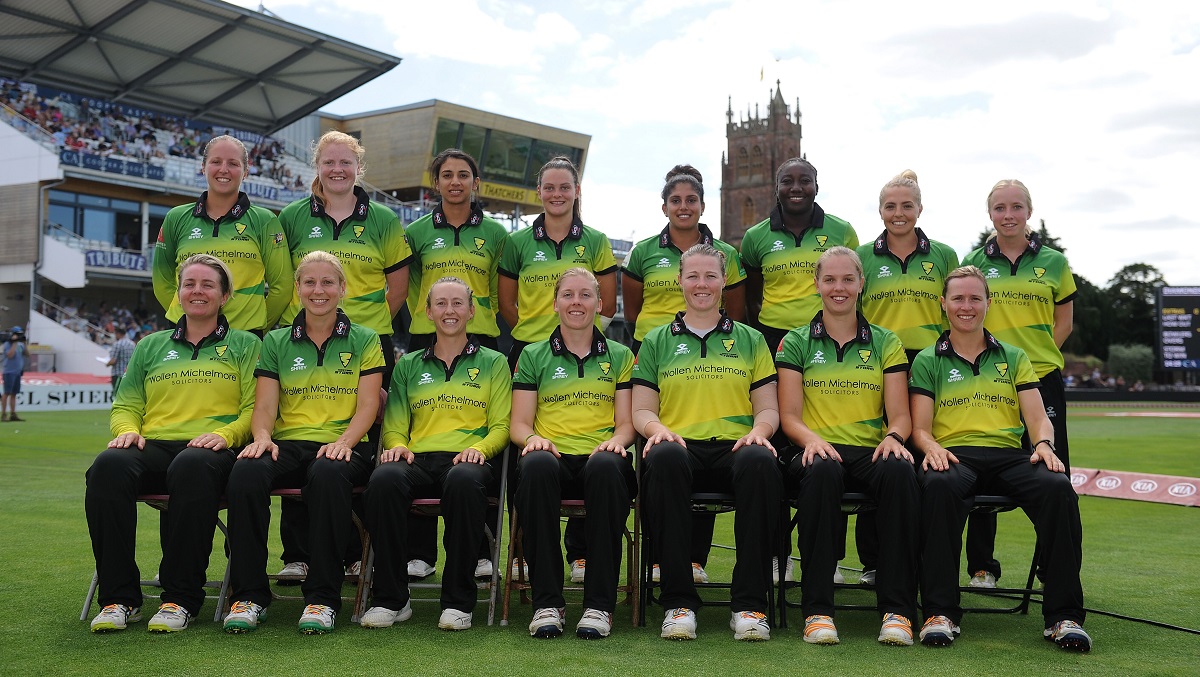 What was the best part about being involved with Western Storm?
"Being able to visit and play at grounds that you've only ever seen on the tv was very special, but the best thing for me was the team environment. Everyone was really supportive and the atmosphere around the camp is something that I will remember for a long time."
What's it like playing an active role in Women's Cricket at the moment?
"It's a really exciting time for the sport at the moment and it's going to be interesting to see what happens in the future."
What are your plans for the winter?
"I graduated from university in July and I've just started a new job, so that has to be my primary focus at the moment. Then I'll get back in to training with Devon and I can't wait for the new season to start."