Western Storm's squad for the 2020 Rachael Heyhoe-Flint Trophy was announced earlier this week and with the competition almost upon us, we thought we would give you a little more information on who will be representing Western Storm this year.
The team will be captained by Sophie Luff. Sophie, who is from Lympsham, featured in every match of the KIA Super League for Western Storm and played an important role in the team's trophy winning campaigns of 2017 and 2019. In total she scored 290 KSL runs. A former member of the England Academy, Sophie is captain of Somerset Women and was due to represent Welsh Fire in The Hundred.
Vice-Captain Fi Morris also has vast experience of the KSL. The off-spinner from Bristol represented Southern Vipers for the duration of the competition and was a part of their successful campaign in 2016. She has been involved with the England Pathway and played for Gloucestershire. She currently plays her county cricket for Hampshire and was also a member of the Gloucestershire Cricket Board's Emerging Player Programme.
England Captain, Heather Knight lifted the KIA Super League trophy twice as Storm captain, scoring over 1000 runs and taking over 20 wickets in the four years of the competition.
Fellow World Cup winner Anya Shrubsole was one of the KSL's most potent bowlers, claiming over 30 wickets in her four years with Western Storm.
Katie George has represented England in five IT20s and two ODIs. The 21-year-old who plays her county cricket for Hampshire was also an important member of Yorkshire Diamonds squad in the KSL.
A number of other players named in the squad impressed during the KSL, including Claire Nicholas. A two-time KIA Super League winner, the Welsh off-spinner played three seasons for Western Storm, claiming nearly 30 wickets. She is a constant threat with the ball and her accuracy saw her open the bowling against international batters on many occasions in the KSL. Her performances for Storm led to her signing for Welsh Fire in The Hundred.
Another player to taste KSL success with Storm is Georgia Hennessy. The all-rounder from Malvern was a member of the squad in 2016 and 2017, during which time she amassed over 150 runs. She was due to play for Welsh Fire in the Hundred this summer and has featured for England at Under 19 level. She has also represented Devon with distinction.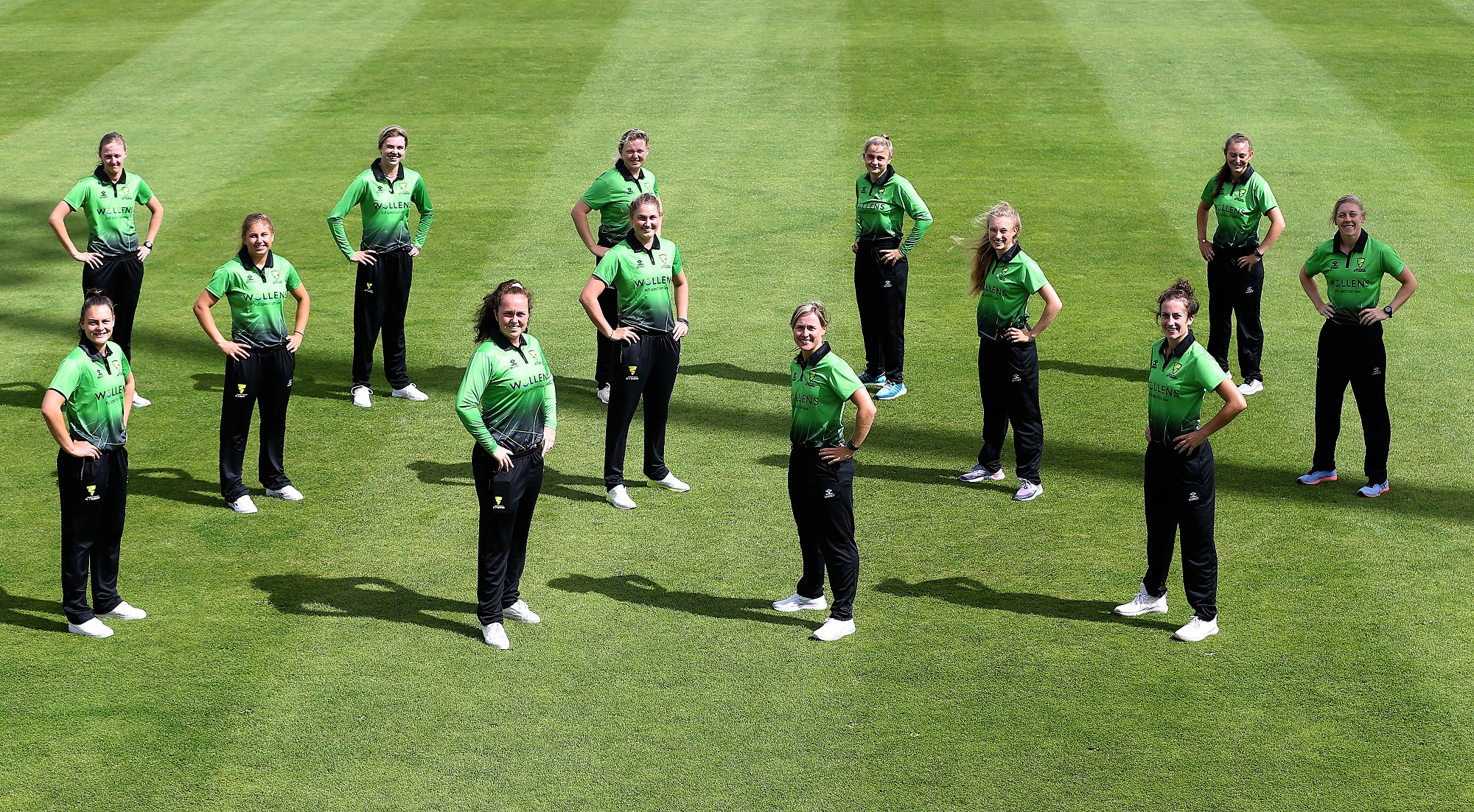 Danielle Gibson was a key member of the Western Storm squad in 2018 but injury curtailed her involvement after just one game the following year. A member of the England Academy, Danielle graduated from the Gloucestershire Academy before becoming involved with Western Storm and is a regular for Wales in county cricket.
Another player due to play in The Hundred for Welsh Fire, All-rounder Alex Griffiths impressed during her time on the Western Storm Pathway and was part of the team's training squad in 2018. She forced her way into the matchday squad in 2019 and made five appearances in the KSL. The 18-year-old from Bridgend is part of the England Training Squad and plays her county cricket for Wales.
Lauren Parfitt is a top order batter who is a regular for Wales, has played senior men's cricket, has represented MCC Women and was part of the successful 2017 Western Storm squad.
Somerset seamer Lauren Filer was due to represent Welsh Fire in The Hundred and is a member of the England Training Squad as is her county teammate wicket-keeper Nat Wraith.
Western Storm's Regional Development Centre programme is tasked with identifying, nurturing and developing the very best local talent and three players who have been involved in the initiative have been named in the squad. They are 15-year-old Somerset all-rounder Niamh Holland, 16-year-old Devon all-rounder Emma Corney and 18-year-old Gloucestershire wicket-keeper Abbie Whybrow.
Western Storm staff have been working closely with our National County partners to ensure that the best players in the South West and Wales are given a chance at the highest level. That means the role of National Counties is absolutely vital. Storm have been working closely with these counties and as a result Devon off-spinner Steph Hutchins and Cornwall left-arm seamer Emily Edgcombe have earned their place in the 2020 squad.