Nicole Harvey: An Inspirational Story
Twelve months ago, Nicole Harvey was fighting for her life.
Now she's back to doing what she does best for Western Storm and Welsh Fire.
Nicole's is an incredible, emotional and inspirational story, and one that needs to be told.
We met up with her recently to discuss her career and the events of the last twelve months.
Let's start at the beginning, how did you get involved in cricket?
"My mum, my dad and my older brother all played cricket and we were down at one of the clubs one day when I was about seven. My dad was teaching me to throw, and I could throw it further than all the boys down there. That's essentially how it all came about."
How pleasing is it that women and girls can make a living from the sport now?
"It's great that it's now an option as a career. In the past it hasn't been feasible because it was pretty much a self-funded hobby. It certainly wasn't a career option. It's brilliant that we're now getting recognition and that women and girls have this opportunity."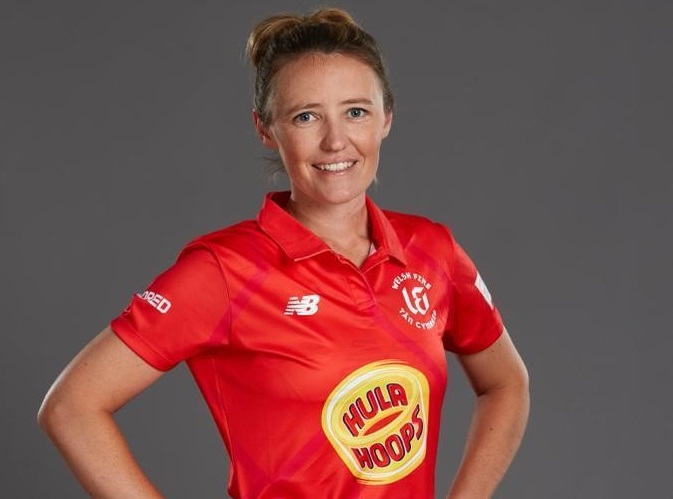 How difficult is it to be a mum, work full time and be a cricketer? How do you manage to fit everything in?
"It can be difficult at times and there quite often isn't enough time in the day. Thankfully, I'm quite an organised person and I have lots of lists and make sure that I get things done early. I don't like leaving things until the last minute."
Has it been even more difficult to juggle all three in Lockdown?
"Definitely. Covid has been bad enough, but when you add in being pregnant and seriously ill, it's been tough. Western Storm and Welsh Fire have really good protocols in place to make sure that we can train and play safely, but it has been a testing time. Lockdown as a new mum was difficult because you couldn't just pop and see someone and talk about what they did when they had a newborn and share experiences."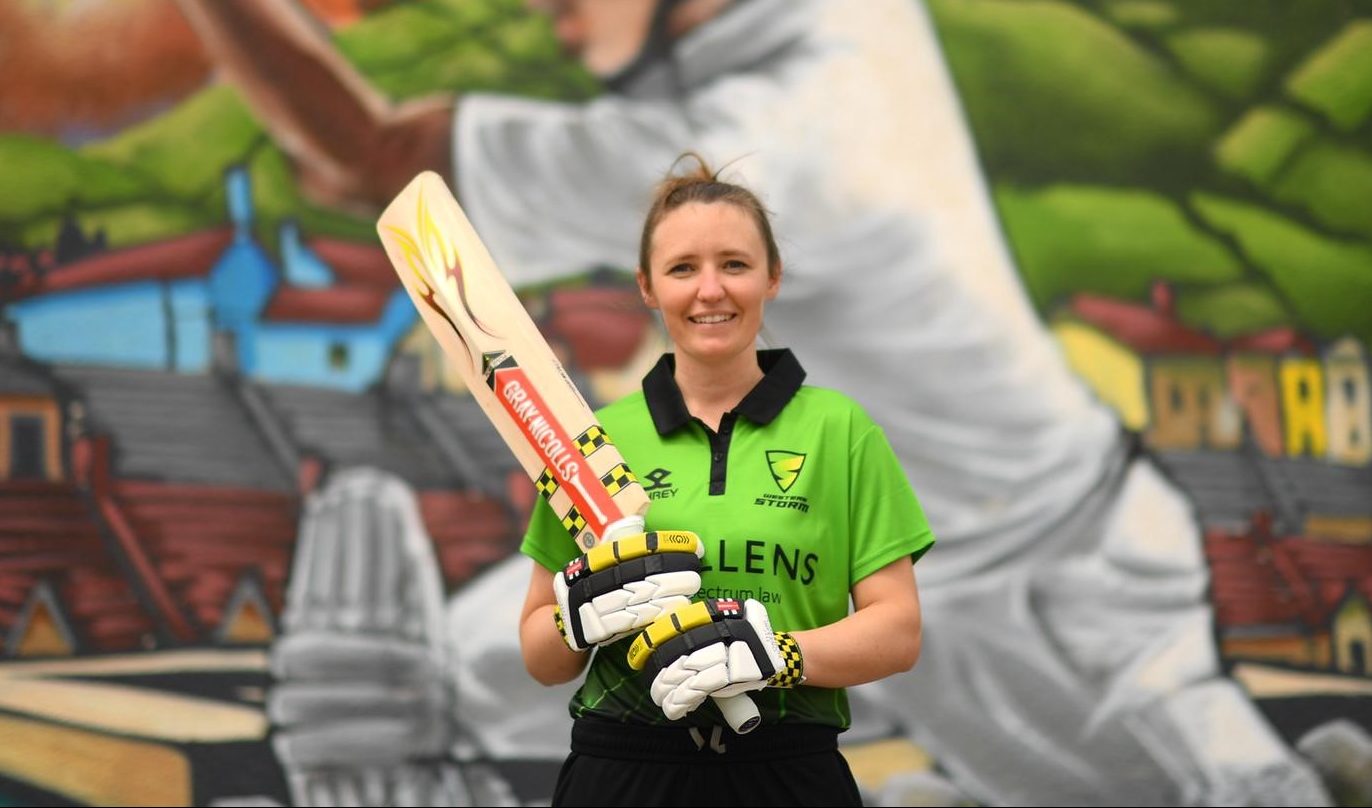 With the women's game evolving in the way that it has in the last few years, do you think we will see more players taking time out to have children?
"I really hope so. I hear a lot of conversations about this, and I hear a lot of people saying that they are going to wait until they've finished playing. There's no book or guide that makes you the perfect parent. It's a role you learn on the go, and I hope that people actually think that cricket can be a career. If you're a teacher, you don't wait until you've finished teaching before starting a family. You have a child and then go back to teaching. Hopefully, people will start to think that it's viable to do the same with sport.
"There's also a lot of stereotyping that goes on around this too. You don't have to give up your career to have a family. You wouldn't ask a man if he was going to finish playing if he became a dad, so I hope that we see a lot more people doing this in the future."
How impressed have you been by the development of the game in the last few years?
"I've been massively impressed. It's brilliant that we're getting to play at quality grounds and use all their training facilities. We're getting access to quality physios, S&C coaches and psychologists too. It's great that we're not having to work and find our own physio or support network because it's now provided.
"It's great to be able to showcase that we are talented at some of the best grounds in the country. Hopefully, people will come and watch and enjoy what they see."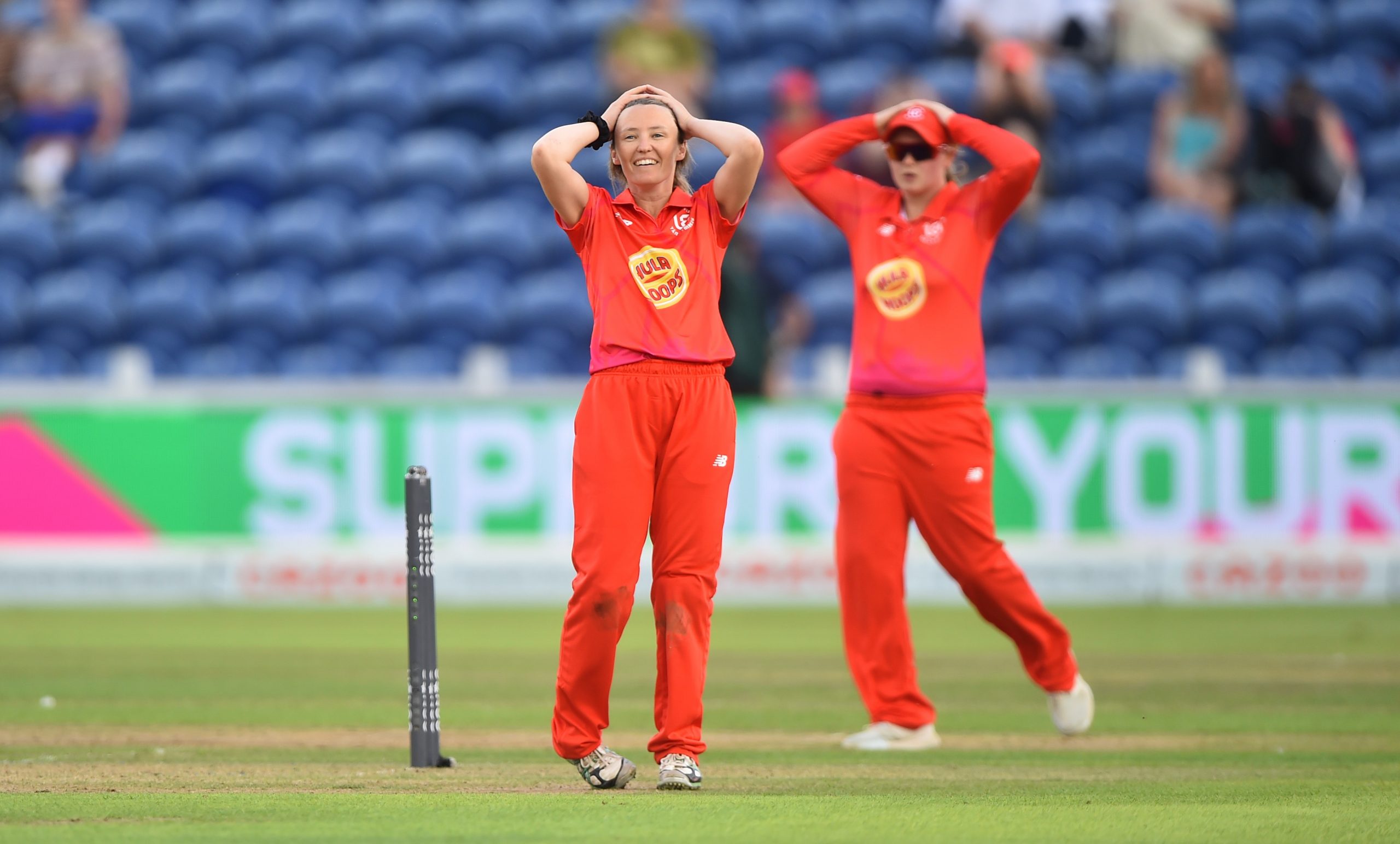 It's been quite a year for you, hasn't it? Can you tell us a little bit about your illness and how serious it was?
"On the 30th of August last year I became really ill. I was 32 weeks pregnant, and I hadn't been feeling well for about a week. It got to the point where I couldn't even lift my legs to get my trousers on. Within 40 hours of that I was diagnosed with sepsis. I had a nephrostomy bag fitted to my right kidney. I was seriously ill in the ICU and they thought that I could die. It was pretty scary.
"It got so bad that they eventually let my husband in to see me despite the Covid restrictions. I had to have a C-section at 37 weeks due to complications and because I was so weak. I couldn't even sit up, let alone walk for a while. Even in January this year, I couldn't run. It's been quite a whirlwind, but Jonty and I are here to tell the tale."
Did you think you would ever get back to playing the game again?
"I didn't. I honestly thought I was going to die. I'd even written a will because that's how real it was. I certainly didn't think that I'd ever play sport again. When I first tried to run at the end of January, I couldn't really do it and I just cried."
How supportive were Western Storm and those within the game during that time?
"Everyone has been brilliant. From Western Storm to my coaches in Cornwall to my husband and my family, everyone has been fantastic. I couldn't have got through it without them. My mum lived in my house for three months and slept on the floor because of Covid. She bed bathed me and got me in and out of bed so that my husband could carry on working. He's been amazing and everyone at Somerset and Storm were great too. They've allowed Jonty to be on the road with us and things like that. Everyone has just gone above and beyond to be supportive."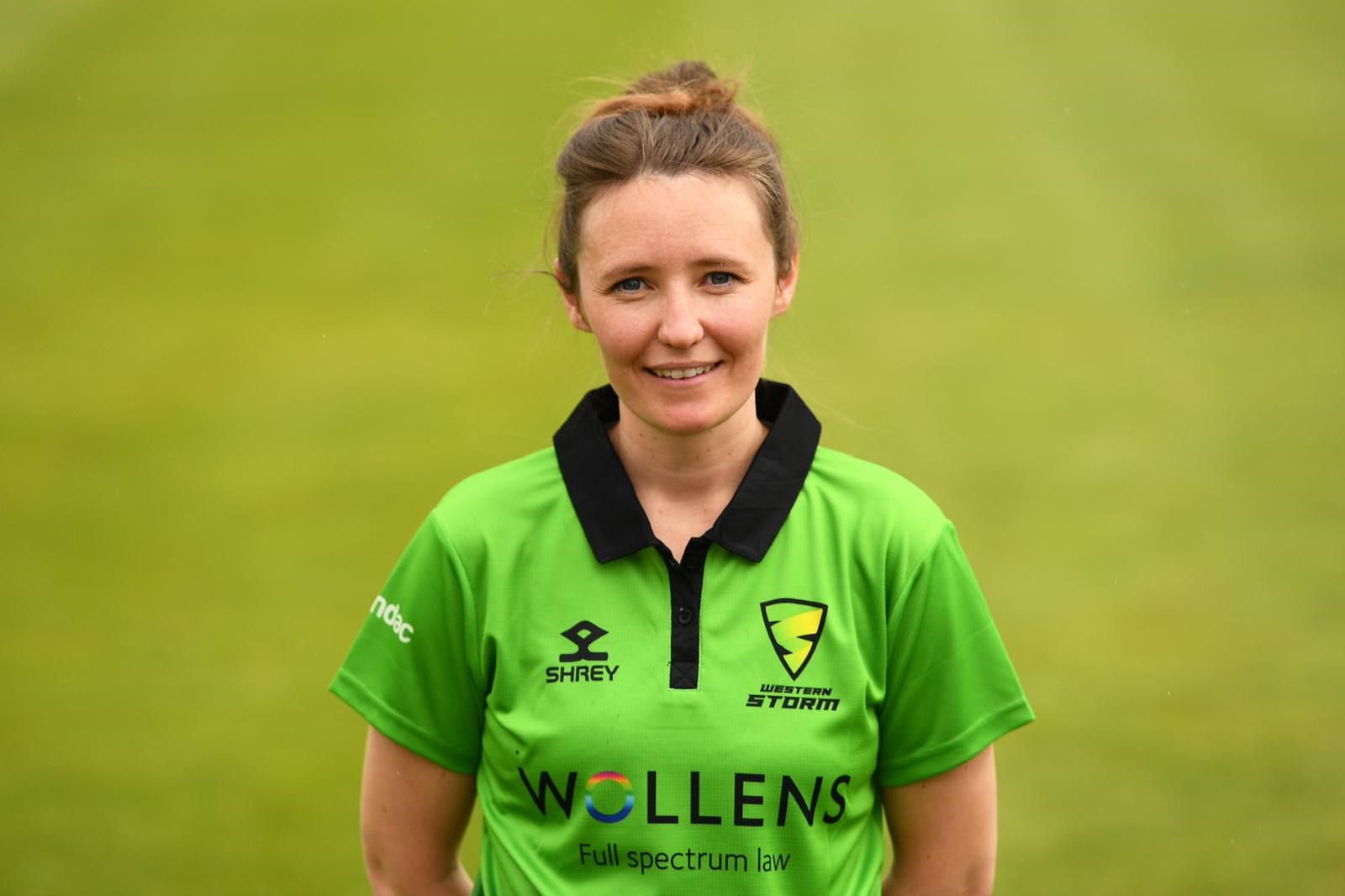 What did it mean to you to get the opportunity to represent Western Storm?
"That was a really special moment for me. It's something that I've worked a really long time for. I've had quite a few setbacks, but I've always had it in my mind that something like this could come along if I could stay patient. So, when it happened it was really special."
Do you think that everything that has happened to you has made you a better player?
"I think so. I think what happened made everything much more real. It was a lifechanging experience and I don't take anything for granted any more. When you think you might die, it definitely builds resilience. Without a doubt, I'm a much stronger person now and hopefully I take that out onto the field."
How did you find out about your selection for the Hundred and what did that mean to you?
"It was a little bit of a shock if I'm honest. I'm not short of something to say very often but when Mark O'Leary called me to offer me a contract I was totally lost for words. It's such an honour and a privilege to have that sort of opportunity. I was shocked and excited at the same time. There's a lot going on in women's cricket at the moment and it's great to be able to showcase what we're about. Hopefully, we can inspire not just women and girls, but people in general."
What do you hope to achieve in the game in the next few years?
"I just want to make good contributions to Somerset, Western Storm and Welsh Fire. I want to be someone who is a key part of the team. I want to keep getting fitter and stronger and improving my game. I want to learn from those around me and I'm looking forward to picking the brains of people like Sarah Taylor."
How do you see the women's game developing in the next few years and what would you like to see happen?
"I hope that the women's game keeps getting bigger and better. Hopefully, we can encourage people to play and watch cricket. The Hundred will make people want to pick up a bat and a ball and head down to the park. Inspiring new people will be key to that. The main thing is that this is now a viable career path for women and girls."