Sophie and Georgia help Storm to comprehensive win
In-form Sophie Luff fashioned a brilliant hundred to guide Western Storm to a comfortable seven-wicket Rachael Heyhoe-Flint Trophy triumph over South East Stars at the Bristol County Ground.
Chasing a target of 213, Storm's captain top-scored with 104 not out and shared in a match-winning stand of 162 with Georgia Hennessy for the third wicket as the hosts cruised to victory with 23 balls to spare.
Hennessy excelled with bat and ball, the 23-year-old Worcester-born all-rounder claiming 3-40 in 10 overs before posting an assured 86, her highest score of the season so far.
Stars won the toss and Kirstie White and Maxine Blythin both registered patient half centuries on a difficult pitch. However, neither was able to go on and make a really decisive contribution, and Stars' total of 212-9 in 50 overs never really looked like being enough once Hennessy and Luff began to move through the gears.
Even without their England internationals, Storm have now won three out of four games and are the only side still in with a realistic chance of overhauling South Group leaders Southern Vipers and making the final later this month.
Storm's reply suffered an early setback when Fi Morris was bowled for a duck by Tash Farrant without offering a shot to the third ball of the innings. Unperturbed, Lauren Parfitt and new batsman Luff took full advantage of the fielding restrictions to add 49 for the second wicket in a partnership that spanned 12 overs and served to provide the hosts with a base.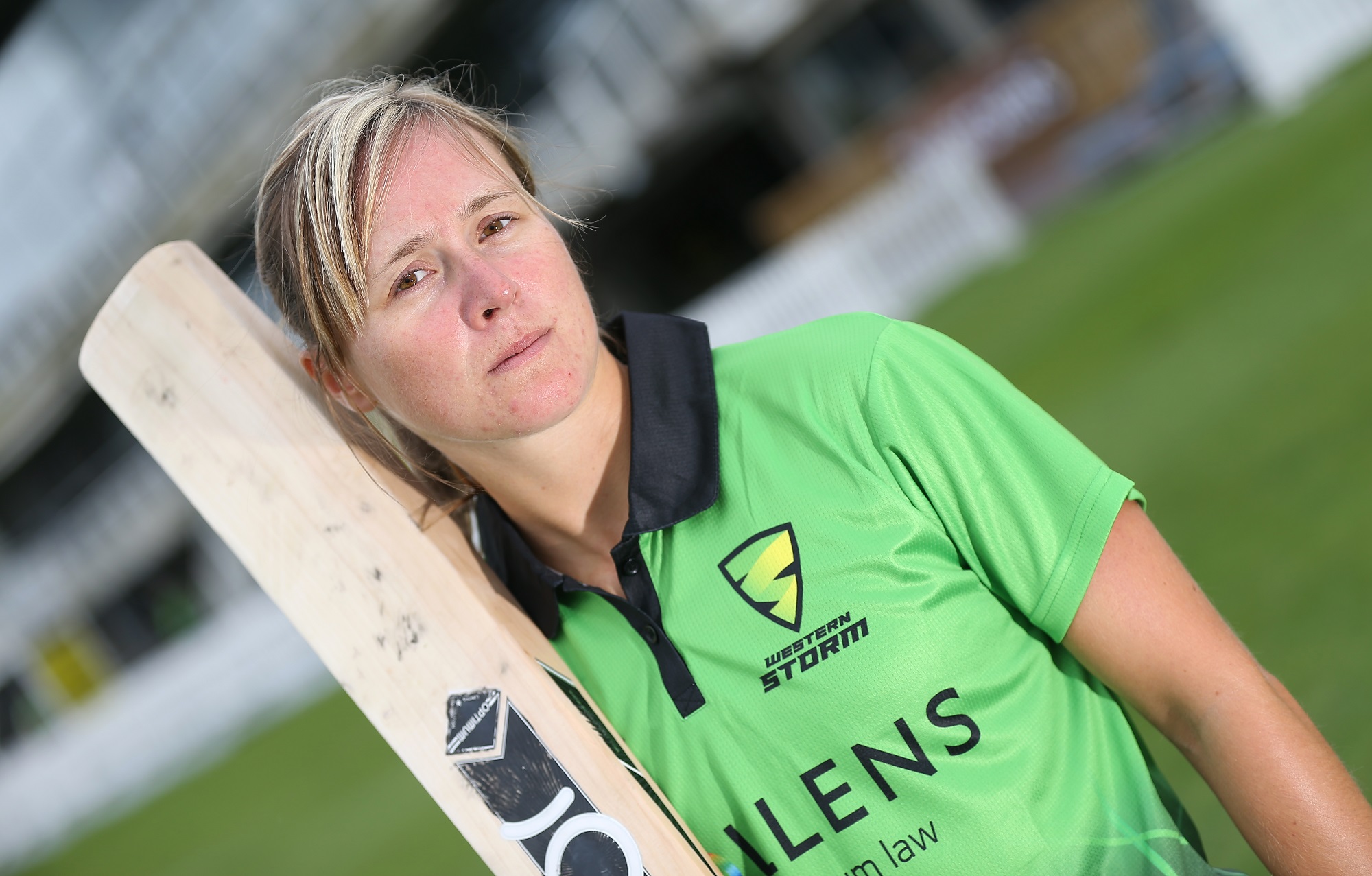 The advent of spin eventually proved Parfitt's undoing, the Welsh international hoisting a catch to Capsey at deep mid-wicket and departing for 18. Luff remained relentless in her quest for runs, working the gaps to scamper ones and twos, while punishing any lapse in line and length when the bowling strayed.
Hennessy proved the perfect foil. Looking to attack from the outset, five of her first six scoring shots went to the boundary as she issued a statement of intent. Striking the ball cleanly, the all-rounder refused to allow the spinners to settle during the middle part of the innings, Alice Capsey, Hannah Jones and Belt resorting to considerable variation in a bid to subdue her.
Not to be outdone, Luff relied upon nimble footwork to counter the slow bowlers, Storm's captain helping herself to half a dozen boundaries en-route to a workaholic 84-ball half century. It was her third score of 50 or more in four innings since moving up the order this season. Hennessy required 22 balls fewer to attain the same landmark, the former England Under-19 international turning a stray delivery from Grace Gibbs off her legs for a single to bring up her 50 in the 34th over.
By the time their partnership realised three figures in the 37th over, Luff and Hennessy had guided Storm to within 64 runs of victory with eight wickets and 83 balls in hand. Determined to see their side home with a minimum of anxiety, the third wicket pair refused to take undue risks, content to wait for the bad ball and knock off the remaining runs without offering their opponents a glimmer of hope.
Luff's perfectly-paced innings was adorned with 11 fours and a six and she went to three figures from 132 balls, while Hennessy accrued 12 boundaries in a forthright knock which spanned 106 deliveries. Victory was already assured when Hennessy was bowled by Hannah Jones in the 46th over.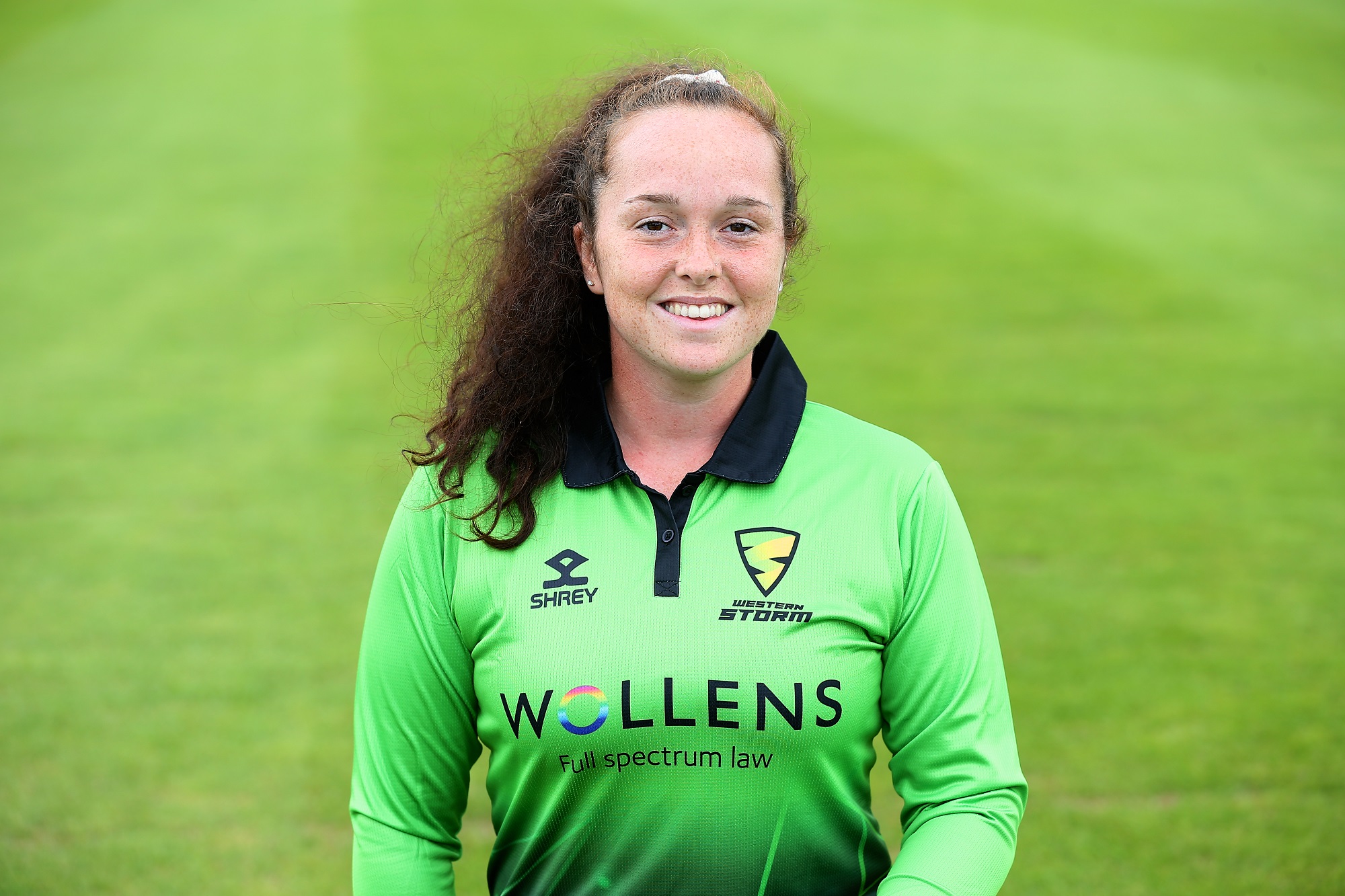 Stars elected to bat but found the going far from straightforward on a characteristically slow Bristol pitch, extras emerging as top-scorer in a total of 49-1 at the end of 10 overs as the new ball pair of Lauren Filer and Griffiths sent down 13 wides between them. When they did find the right line, both troubled the batsmen and Filer made the breakthrough in the sixth over, bowling Capsey for three with a delivery that nipped back. Aylish Cranstone looked to be assertive, in scoring 17, only to see her off stump uprooted by Hennessy as Stars slipped to 62-2 in the 15th over.
Salvation was at hand in the form of the obdurate White and Blythin, who dug in and demonstrated good shot selection, clever placement and quick running between the wickets in a productive third wicket stand of 51 in 10 overs, which served to put pressure back on the bowlers. The dominant force, White proved particularly effective off the back foot, collecting eight boundaries on her way to a chanceless 75-ball half century.
Wickets change games and, just at the point where Stars were threatening to lay the foundations for a really big score, Emma Corney effected a crucial double intervention, running out White for 50 with a lightning-quick pick-up-and-throw from point and then finding her way past Amy Gordon's defences to dismiss the new batsman for a first-ball duck and reduce the visitors to 113-4 at the halfway point of the innings.
Thereafter, Storm reasserted control, Corney conjuring a tidy return of 1-23 off six overs, bowling in tandem with Devon teammate Stephanie Hutchins, who sent down 10 overs unchanged for 1-27.
Effectively tied down and frustrated, Tash Farrant scratched 10 runs from 38 balls before looking to drive a straight one from Hutchins and losing off stump as Stars slipped to 147-5 after 36 overs.
In contrast, Blythin's patient approach paid dividends, the Kent player finding the gaps and running hard between the wickets to keep the scoreboard ticking over. Having played second fiddle to White, she served as senior partner in a restorative stand of 40 for the sixth wicket with Jones, who raised 28 from 30 balls before lifting Griffiths to long-on.
While those at the other end succumbed to death bowlers Hennessy and Griffiths, who between them claimed four wickets in 21 balls to subdue the tail, Blythin went calmly about her business, compiling 50 from 88 balls with 3 fours. Having reached that landmark, she promptly chipped a slower ball from Griffiths to cover, but only after ushering her team to a respectable total. Bowling under pressure at the death, Hennessy sent down five overs for two wickets at a cost of just 20 runs to keep the visitors in check.
After the match Storm skipper, Sophie Luff said: "That's my first hundred playing for Western Storm and to do it at this level feels pretty special. I knew it was on when I hit a four and a six and went to 88. We're big on the team ethic here and I knew Georgia would leave enough runs for me to get there.
"Georgia has good skills with bat and ball and her all-round performance was exceptional. She came into the game under pressure to make a score batting at number four and she responded brilliantly.
"We travel to Southampton for a really big game against Southern Vipers on Sunday and we know we will probably have to win it if we want to get to the final. Although our performance in the field was okay, there were too many extras and some sloppy mistakes. We'll have to cut those out if we want to win on Sunday."