Trevor's Big Bash Diary 2019
Western Storm Head Coach, Trevor Griffin is spending the winter in Australia.
The double KIA Super League winning coach is taking charge of Sydney Thunder in the latest installment of the Big Bash.
His side have made a strong start to the tournament and we caught up with him this week to see how he is enjoying life Down Under.
"We've got off to a great start," he said. "There are certainly some similarities between how we've started and how Western Storm began this year's KSL. After six games we were top of the table but we still haven't played our best cricket yet. That just reminds me of the KSL because we were also winning the tight games without performing as well as we know we can. That's exciting for us."
Thunder have been boosted by strong performances by players that Western Storm fans will know well, as Trevor explains.
"Rachel Priest has been in good form once again," he said. "She's carried on her form from the KSL. It took her a couple of games to readjust to the quicker and bouncier wickets out here, but she was in fine form against Hobart Hurricanes. That was a bit of a strange game because we were up against Heather Knight and Fran Wilson but Rachel certainly seemed to enjoy herself and she got us off to a flying start within the power play."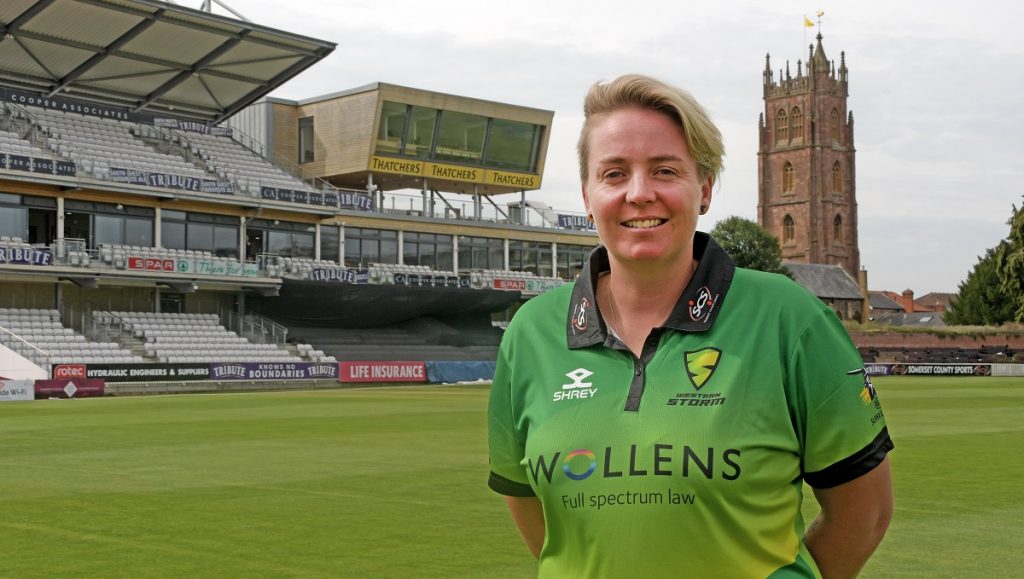 Nida Dar became the first Pakistan player to appear in the WBBL when she was snapped up by Sydney Thunder for this year's tournament, and Trevor has been impressed with her performances on and off the field.
"She's been a great signing for us," he explained. "There's a lot of pressure on her and there's a lot of interest in how she gets on from back home, but she's flying the Pakistan flag really well. She's been great around the training ground and she's an absolute joy to work with. She's dealing with the pressure really well and she's being a great ambassador for Pakistan and also for Sydney Thunder."
Other International superstars lining up for Thunder this year are South African pace bowler Shabnim Ismail and Australia's Rachael Haynes.
"Shabnim has got a reputation for being a bit fiery on the field," said Trevor. "She certainly brings a lot of passion and she works extremely hard. She's been great with our younger players and is always willing to share her experience, and that's exactly what you want from your overseas players. She's been going great guns for us and bowling with some serious pace on the field and adding tremendous value off the field.
"Rachael's a joy to work with and there are a number of similarities between her and Heather. She's very diligent and very professional in how she goes about things."
Trevor has been delighted by his side's start to the campaign, especially given the number of young players in the squad.
"There are a number of young players in the squad and that brings with it a freshness and excitement," he said. "We also have some good older players whose experience will benefit the young ones. They will also be spurred on by the fact that these younger players will be pushing them for a place on the pitch. That creates a great competitive environment for us and that's another similarity between Western Storm and Sydney Thunder.
"We've been written off from the word go and that suits us fine. We can go under the radar and just concentrate on what we need to do and go about our business. The focus seems to be on other teams and that's fine by us.
"We've made a good start but the challenge is to keep everybody fit and fresh. We'll just keep doing what we've been doing. We'll continue to sit down ahead of each match and discuss what we need to be doing and hopefully we can can continue to be successful."