Trevor's Big Bash Diary: Part Two
Western Storm Head Coach, Trevor Griffin has been spending the winter in Australia and New Zealand.
As well as working with Canterbury Cricket & Sydney Thunder, Trevor has been keeping us up to date with what's been happening Down Under with his Big Bash Diary.
Here is part two:
"Happy New Year everyone! I hope you had a great festive period. 
"Since my last update, Sydney Thunder Women have completed the group stages and qualified for semi-finals of the Big Bash. We've played some really good cricket within our group stages, winning nine of our 14 games.
"Working with the Thunder Women has given me a great chance to catch up with Stafanie Taylor and Rachel Priest as well as giving me the opportunity to work with Australian Internationals Rachel Haynes and Alex Blackwell. It's been great to continue the work we started with Staf and Priesty last year whilst also seeing how Rachel & Alex go about their cricket.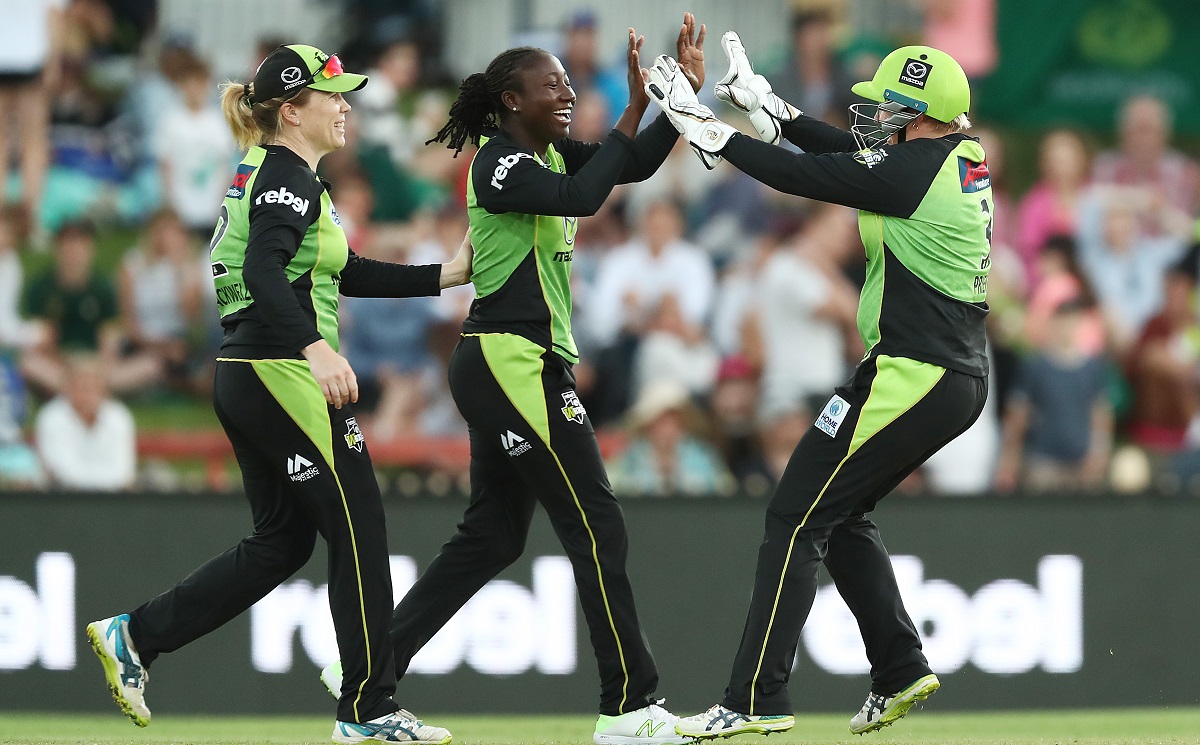 "Playing against Hobart Hurricanes also meant that we had a mini Storm reunion – seeing Stafanie & Priesty face up against Heather & Smriti. It's been fantastic to witness both Staf and Priesty celebrate 50 games in the WBBL & Priesty also reaching 1,000 runs.
"One of the challenges we face each year with the KSL is the scheduling around the amount of travelling involved during the competition. WBBL in Australia takes this to a whole new level with flights crossing different time zones to get to the next match! Our match against Perth Scorchers involved a five-hour flight and a three-hour time difference! That's a tricky one when you need to make sure all the players are match ready.
"Working with the Thunder Men's squad has meant that I've been able to see Jos Butler up close and look at how he works. Throwing to Joe Root in the nets was special & I'm looking forward to spending a few more days working with the squad before heading back. They have some great technology out here to prepare for games and I'm keen to see if there's anything we can utilise for Western Storm.
"I'm back in the UK at the end of January, hopefully having helped Sydney Thunder win WBBL04 on Australia Day. Then it will be straight into Western Storm duties, putting all the winter planning into place with the non-International players reporting for training in February.
"I can't wait to get started with the Storm players and coaches again and build up to our new season – although from what I hear, the cold weather will take some getting used to!"