2023/24 Regional Academy Players Named
Western Storm are pleased to be able to reveal the names of the 15 players who have been selected for the Regional Academy programme.
10 players have been retained, whilst Katy Cobb, Liv Daniels, Lily Hawkins, Eve Jackson and Erin Vukusic have been included for the first time.
The selected players have been picked from across the region from an ever-increasing talent pool and earmarked as players with the potential to make the transition into the professional game in the next few years.
The players will now experience a specifically tailored programme which will consist of a variety of practice and match opportunities across the region throughout the year. They will also attend weekly Academy hub sessions which will give them the opportunity to develop all facets of their game.
The Western Storm Academy will once again train at venues across our geographical landscape, with weekly localised hubs taking place at Seat Unique Stadium (Gloucestershire), University of Exeter (Devon), Sophia Gardens & Neath Cricket Club (Wales), and Millfield School (Somerset) across the winter.
The selected players will also receive a wide and varied range of support sessions which are designed to further their development. These will include technical support, tactical awareness, sports psychology, a strength & conditioning programme, physiotherapy and medical support.
The 15 players selected onto the Western Storm Academy are: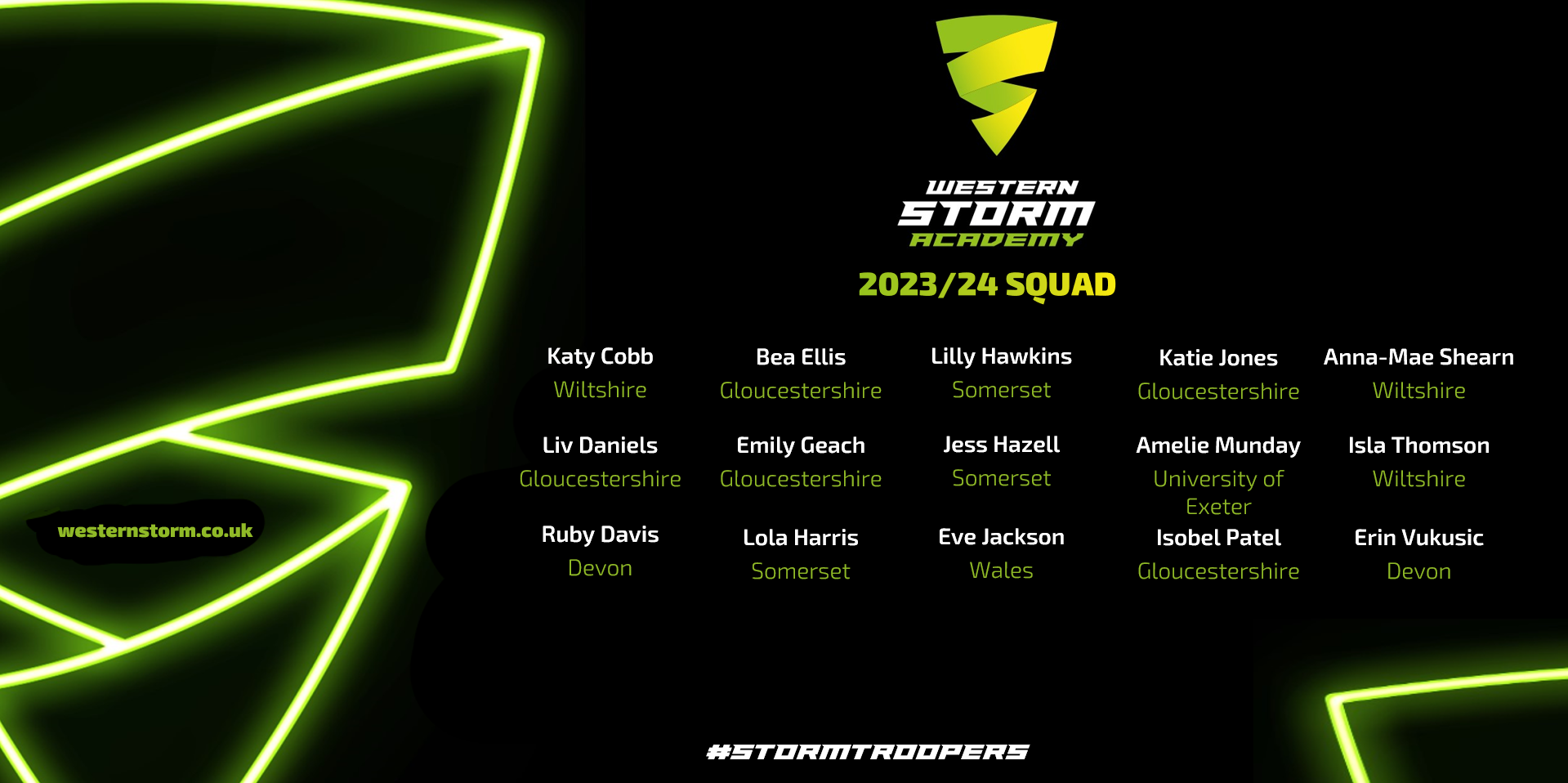 Regarding the announcement, Senior Regional Talent Manager, Jack Bradbury said: "It's an exciting group and they've all worked incredibly hard to get to this stage.
"We want to be developing our own players and giving them the necessary skills that they need to thrive both on and off the field. We are looking to progress all the time and we now have a full time S&C Coach on the Pathway and we provide sports psychology support as well as educational sessions to ensure that they stay focussed and on the right track in order for them to fulfill their aspirations."