Claire Nicholas: "Pregnancy doesn't mean the end of your career."
The last time we spoke with Western Storm spinner Claire Nicholas she was expecting her second child.
She is now a mum (again) and is back playing the game that she loves.
After missing the first part of the season, Claire was back in the Storm starting line-up in late August, just three months after the birth of her second son.
We caught up with her earlier this week to find out how she was coping with the new addition and her return to the field of play.
As she explains, things didn't initially go according to plan.
"The family is all good at the moment," she said. "But unfortunately, we had a bit of a tough start when Jac was born. We had to stay in hospital for two weeks because he and I were both very unwell, so I certainly didn't think that I'd be playing this season.
"We've all adjusted to having a new baby now. They say that when you have a second child they just fit into your routine, but we've found that not to be the case at all! Having two is a completely different ball game and there are plenty of plates spinning at the moment, but the most important thing is that we are all happy and healthy."
How supportive were Western Storm during your pregnancy?
"I worked really closely with Western Storm throughout the pregnancy and at the beginning we came up with a plan. The goal was to be back in time for the game at Sophia Gardens on August 25th. Given that the game was in Wales, I felt that would be a really good date to aim for. We then worked back from that date and looked at all the things that I would need to do to make sure that I was ready.
"I continued with some strength and conditioning work throughout the pregnancy, and I was still jogging right up to 37 weeks. That meant that I was relatively fit and therefore helped me to prepare for the end of the season. I had to prove my fitness and take a number of tests before I could be considered for selection, but that was fine, and it was great to be back out there.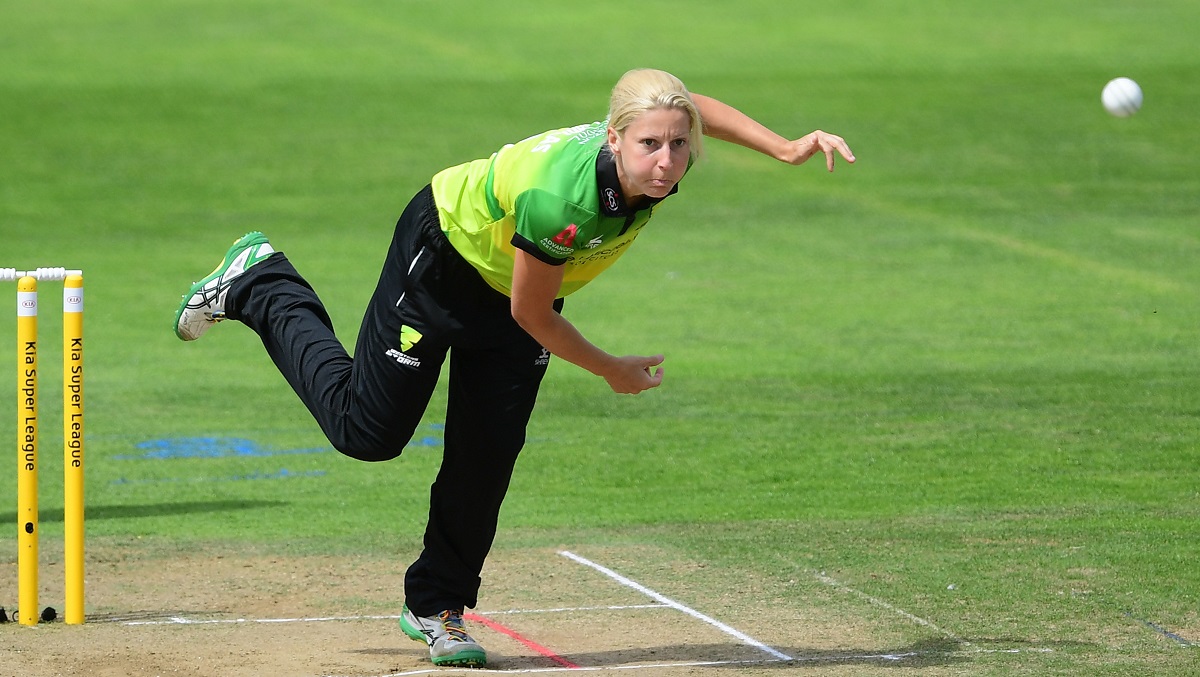 "Western Storm have been right there with me from the very start. They supported me when I went for IVF last summer and the key with Western Storm is that, although you are a cricketer, most importantly you are a person. They understand that you have a life outside of cricket and they support you in that. They were brilliant throughout the pregnancy. They kept me in the loop, we had several meetings, and I was always invited to the various education and off-field programmes and events that were taking place. I was made to feel very much like a part of the squad throughout.
"After I had Jac, I knew that I could contact them when I was ready and that they would support me in getting back out onto the field. They did everything that they possibly could throughout the whole process, and they did a fantastic job."
"It's been a long journey and there have been a lot of people who have supported me and I'm really grateful for that. All the staff at Storm were amazing and my partner, Rachel, has been a huge support too. She's the one at home with both boys when I have to run, train and travel to meet up with the squad. I couldn't do it all without her."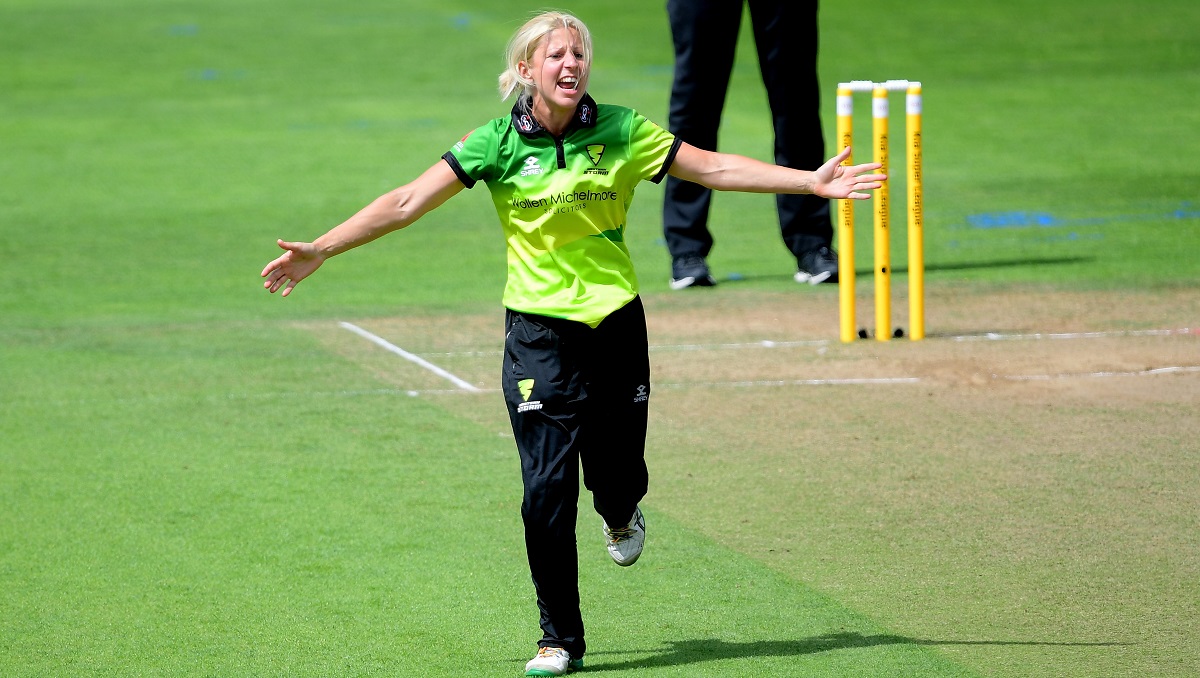 How important is it for women and girls to realise that pregnancy doesn't have to be the end for their cricket career?
"It's hugely important. I think that Western Storm have set a precedent this year with the way that they have treated myself and Nicole Harvey and got us back into the squad after having had children. The way that the women's game is progressing, I think it's extremely important for women and girls to see that if you are a professional player then cricket is your job. In any other job you get maternity leave and then return back to work. If you have the support from your region or from your national side, then it is definitely possible to come back. The more people who do it and the more that we draw attention to it, the less of an issue it will become. It will definitely become more common."
How have people reacted to your return?
"I've had a lot of messages from people asking me how it's working out and I even got a message from a player in Brazil asking for advice on cricket and pregnancy. A player from another regional team also came up to me recently to ask how I did it and how I went about it. There has to be a consistent message with backing from the regions and the ECB that support is there for players who want to go down the parental path. If more and more people do it, hopefully it will become part and parcel of women's cricket."
What advice would you give to a cricketer who is considering starting a family or having another child?
"Make sure that you have some good support around you at home and within your region. It's also important not to be too hard on yourself. Look after yourself and look after your body. Most importantly, don't think that it's the end. If I'm honest, that's probably why I put off having our second child. In the end we wanted a second child and Western Storm made it very clear that this wouldn't be the end for me. Having that support made me realise that I can have a family, be a mum, have a career and be a cricketer."