Longstanding Partnership Continues
When Western Storm took to the filed for the opening fixture in the Rachael Heyhoe-Flint Trophy recently there was a familiar name on the front of the player's shirts.
Western Storm are pleased to be able to announce that we will be continuing our successful partnership with Wollens Solicitors.
Formerly Wollen Michelmore LLP, Wollens Solicitors have been working with Western Storm since the beginning of the 2017 KIA Super League and 2020 sees the continuation of one of our longest standing relationships.
The Devon-based law firm operates from five locations and following two mergers in 2018 & a full re-brand last year, Wollens have now grown into one of the largest solicitors in the South West. The firm has exceptional specialists across private client matters as well as company and commercial law.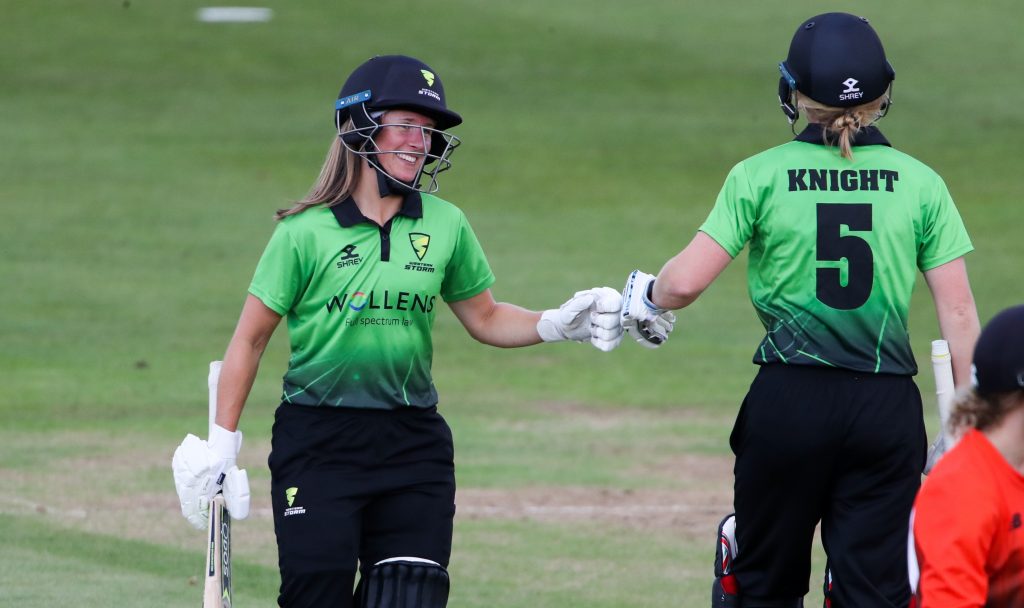 Regional Director of Women's Cricket, Lisa Pagett said: "Wollens have been one of our staunchest supporters over the course of the last three years and we are delighted that we will be continuing to work together in this exciting new era for the women's game.
"We have developed an excellent working relationship over the last three years, and I look forward to that continuing in 2020. The support that Chris Hart and his team have given Western Storm has certainly played its part in helping us to achieve success in the past and hopefully we can replicate that success again this season."
Chris Hart, Wollens Chief Executive said: 'We are delighted to be continuing the partnership with Western Storm who have played to such a high standard in recent years.
"Women's cricket is clearly developing fast and should be encouraged at all levels. We wish them luck with the forthcoming season in what has been a very difficult year for everybody."