Trevor looks back on 2023
2023 was a frustrating year for Western Storm.
A young squad had to contend with injuries and international call ups which ultimately meant that the season didn't pan out as all those involved with the team had hoped. However, there were a a number of positives to take from the summer which will stand Storm in good stead for the future.
We caught up with Head Coach, Trevor Griffin this week to discuss the 2023 campaign and to look forward to 2024 and beyond.
"It certainly wasn't the season that we set out to have," he said. "But there are lots of positives and learnings that we can build on. We've made it quite clear that we're on a journey and this is a bit of a rebuilding period.
"Results-wise it was disappointing but in terms of progress and the starting of our new journey I'm actually quite pleased with where we are. The truth of the matter is that we have a young squad. We're the youngest squad in the competitions and at times you could see that when it came to game maturity, but this group is only going to get better. The one thing that we are very clear on is that we need to keep working hard. There's a real thirst for knowledge within the group as well as a desire to learn and get better. There's also that energy that new professionals bring.
"We've had more players contributing runs than ever before. We've had more players than ever score a 50 or more than in any previous season. We've had more bowlers take 10 or more wickets than in any other year as well. For example, Alex Griffiths bowled 10 overs in the Rachael Heyhoe-Flint Trophy in 2022 but bowled 61 overs in 2023. That's a phenomenal shift and is testament to how far she's progressed and developed her game, not just technically and tactically but physically as well.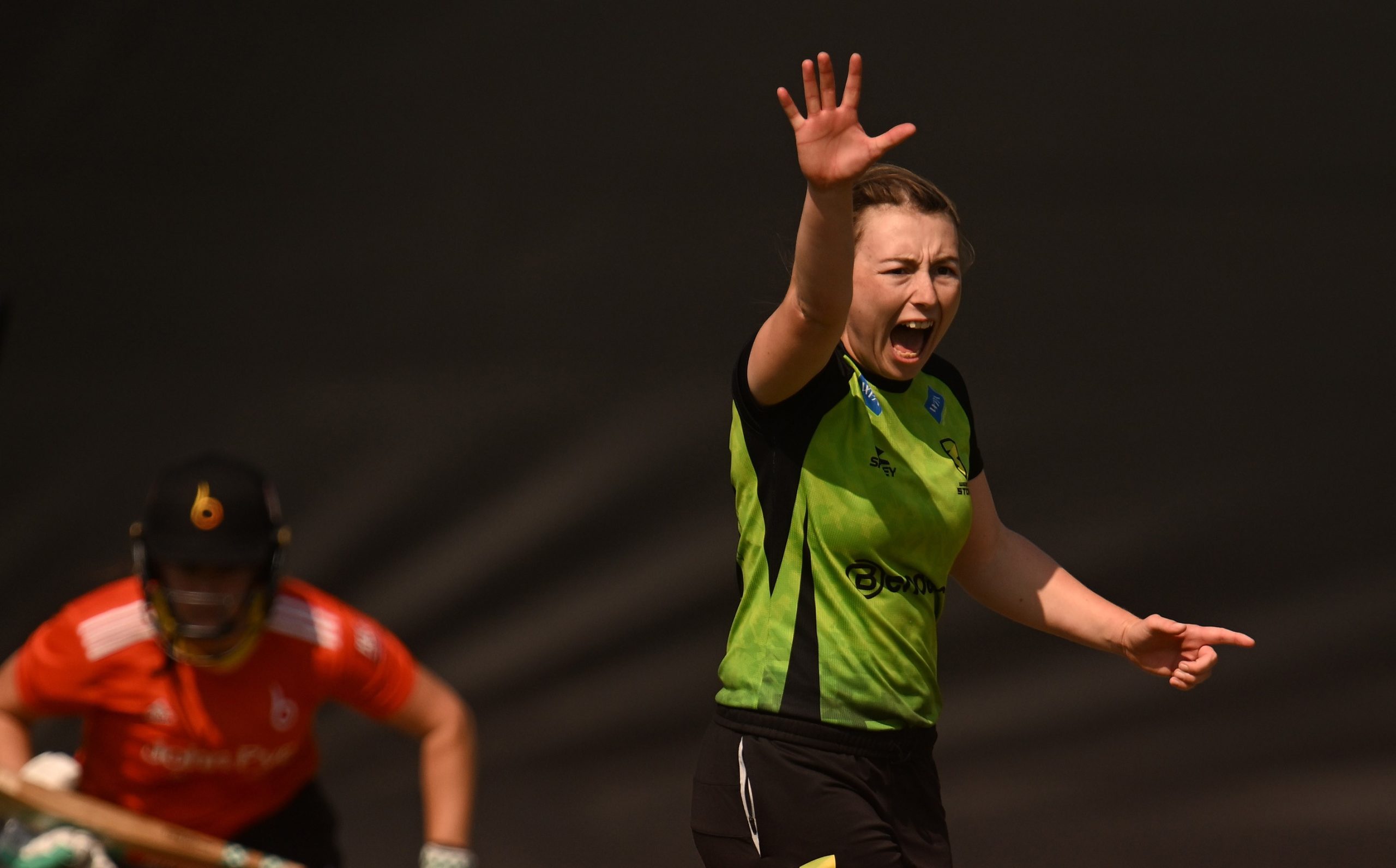 "Chloe Skelton broke onto the scene in 2022 and she's just gone from strength to strength. Sophia Smale came back in the second half of the season and ended up with better figures this year than she did last year. She also showed that she can do a job for us at the top of the order, as she did against Thunder in our last game. Katie Jones came in and showed what she can do with the gloves and put in some good performances with the bat too.
"We had first time professionals and a pay as you play player opening the bowling when Dani Gibson and Lauren Filer were away with England, so I think that shows our depth isn't where we want it to be, but we're working incredibly hard within our Pathway to help develop that depth so that we can have more players go off to play for England without there being a big hole left."
This summer saw the Rachael Heyhoe-Flint Trophy double in length and the continuation of double headers with men's cricket in the Charlotte Edwards Cup. What did Trevor think about the new structure?
"I love the fact that the game is growing. More 50-over matches brings its own challenges physically and mentally but the more cricket that these players can play can only be a good thing. I'm a big advocate for double headers in the T20 format. It gives us the opportunity to showcase our skills in front of a slightly different audience, and playing in front of bigger crowds helps with player development. If players want to go on and play for England they need to be exposed to those kinds of situations and environments.
"One of our aims is to inspire people to want to pick up a cricket back. It doesn't matter if you're a boy or a girl. If you love the game, there are opportunities out there. You don't have to be a player; there are opportunities to be umpires, scorers or commentators. So, playing double headers gives us the opportunity to inspire a larger but slightly different audience and will hopefully help people to fall in love with this game."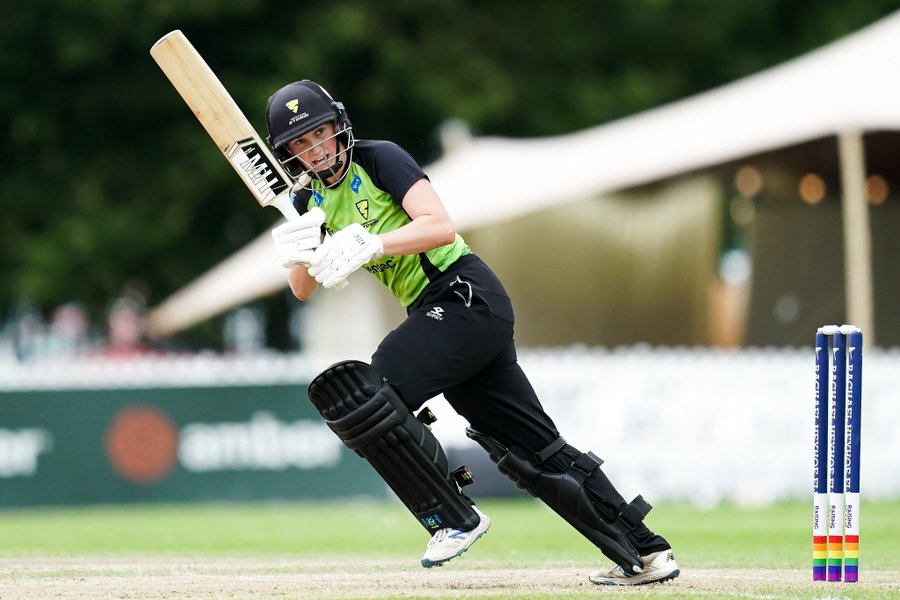 How important is the role of the women's domestic cricket when it comes to the future of the game?
"I think it's an area that we need to do a bit more in when it comes to support, whether that's locally or from a national perspective. It provides an opportunity for Western Storm players to go back and play for their counties and to help inspire, educate and develop more cricketers, so that can only be a good thing. In addition to that, there are a number of players within our Academy programme who need to be exposed to competitive cricket to prepare them for the senior team.
"Ultimately, there are a lot of players who've got a real passion for the game and who are skilful cricketers but are not quite at the professional level. We need to keep them involved in the game and playing competitive cricket which excites and inspires them. Women's domestic cricket therefore does a multitude of things. It keeps players in the game, helps develop our younger players and gives opportunities for senior players to give something back."
What does it mean for Western Storm to have Dani Gibson and Lauren Filer performing so well for England?
"Lauren and Dani have worked incredibly hard and have come through adversity and it's a testament to them as characters that they have done so well. It's also a testament to the work that's been done by the coaches.
"One of the things that we take pride in is having players involved with England at any level, whether that be at senior level or within Pathways. We've also had Sophia Smale and Niamh Holland involved with England Under 19s, and hopefully we'll have some more players involved with the Under 19s this winter.
"There's a huge passion within Western Storm to see these players go on and achieve their dreams and aspirations."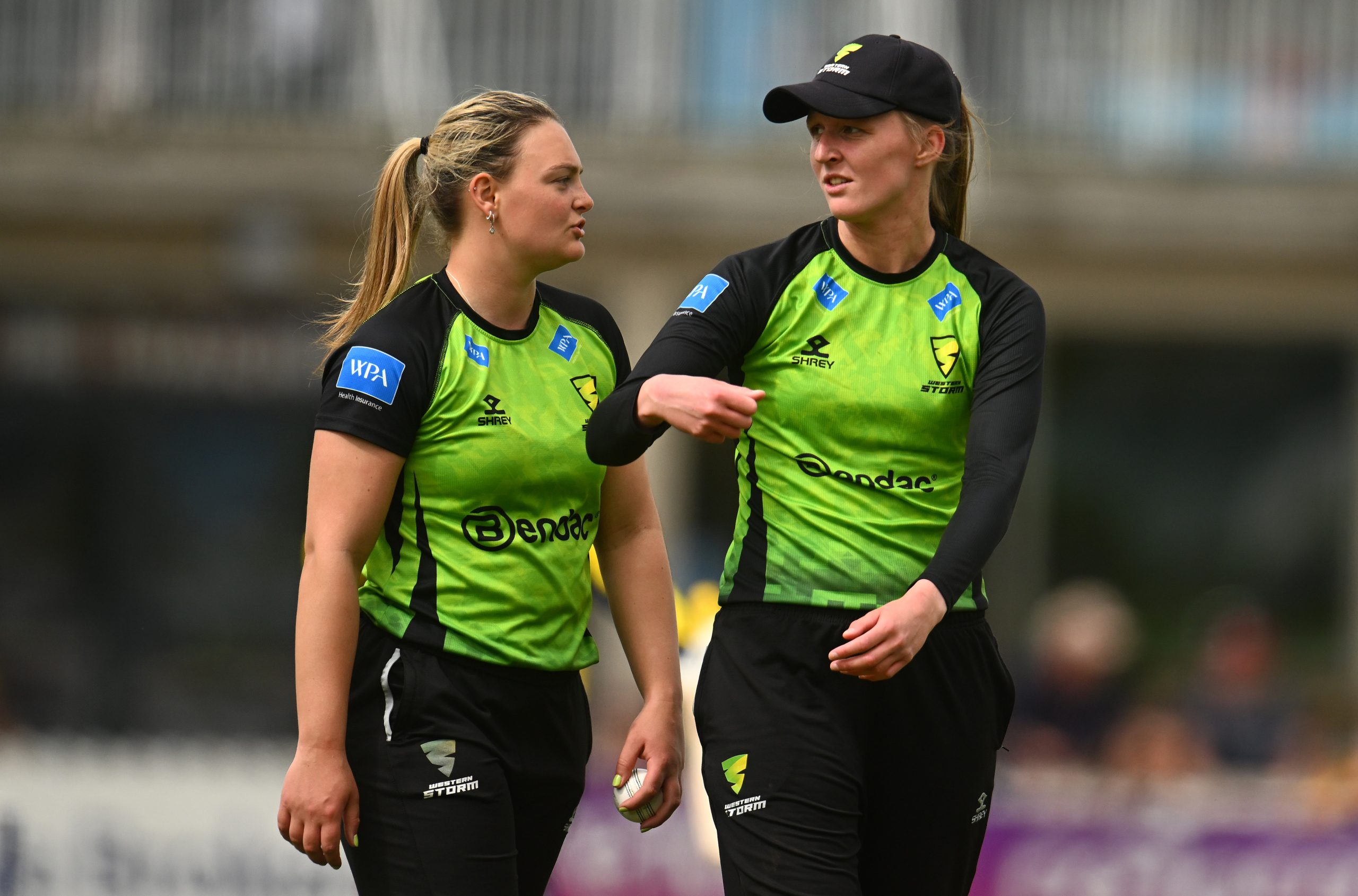 We recently saw the Academy and Emerging Player Programme squads released. What does this mean to you as Head Coach?
"I'm passionate about knowing about the talent that's coming through our system. We're all incredibly proud of how the county programmes and structures help these girls to come through. The senior squad are delighted to see these players having the experiences that they've had. All the staff on the senior programme will be out and about over the winter and summer months, sharing knowledge and experience with these players."
What can Western Storm Members and supporters expect in 2024?
"The one thing that I can be really certain about is that we are doing everything we can to put Western Storm in a position to be challenging for trophies. What I'm focused on is that we get to a position where we are consistently contesting Final Days. It's not about attending it once; it's about gradually building an environment and a squad that is regularly attending Finals Days.
"My message to our Members and supporters is a massive thank you for all of the tremendous support. We are on a journey which we want them to join us on. We will win some games and we'll lose some along the way but what we are determined to do is put on a show for them. I can assure you that we are all doing everything that we possibly can to go out there and lift a trophy."